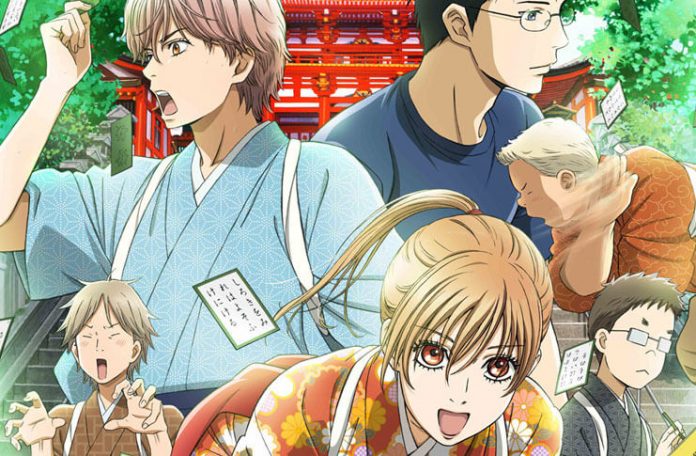 During the voice actor stage presentation at the "Chihayafuru in Awara Week" event on Sunday, it was announced that the Chihayafuru manga series would be getting a third anime season. The anime will premiere in 2019.
Returning once again are the three main cast members:
Asami Seto as Chihaya Ayase
Mamoru Miyano as Taichi Mashima
Yoshimasa Hosoya as Arata Wataya
The first season of Chihayafuru's anime adaptation aired on October 2011, with the sequel following in January 2013. Both season's were 25 episodes long, and the episode count for season three has yet to be announced.
Sentai Filmworks describes the story:
Chihaya Ayase is a beautiful and headstrong young woman with a passion for karuta, a card game inspired by classical Japanese poetry. As a child, Chihaya was introduced to the game by a quiet, gifted transfer student named Arata, and she was instantly drawn to it. Now in high school and reunited with her childhood friend Taichi, Chihaya dreams of finding Arata and the three resuming their love of karuta, only to discover that Arata has quit the game due to personal reasons. Determined not to let Arata's passion go to waste, Chihaya and Taichi form the Mizusawa High School Karuta Club, where they learn that in karuta – as in life – working toward your dreams is the key to winning, even when what you want seems just out of reach.