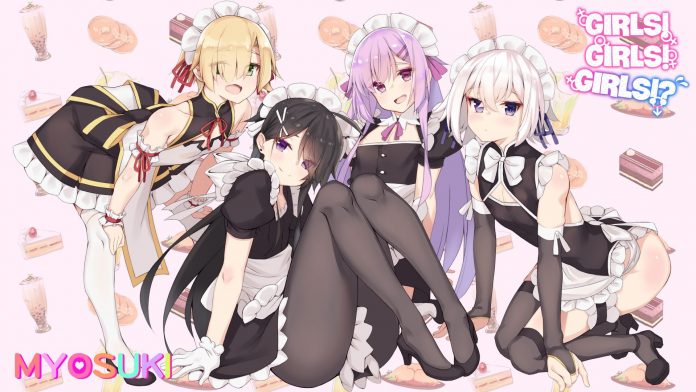 Tokyo-based game studio Myosuki launched a Kickstarter campaign for their first ever project: Girls! Girls! Girls!? The project is a cross-dressing-themed maid café visual novel.
The campaign launched on October 13, 2020 and already raised $40,000 USD in funding of their $50,000 USD goal. They also released a short playable demo on Steam for everyone to try. Plans for PlayStation and Switch ports are also underway, if they hit certain stretch goals.
Girls! Girls! Girls!? Synopsis
Akihabara, the electric town–hub for state-of-the-art technology, fashion, otaku goods, and the cutest boys in skirts you will ever see. Pop into the Girls! Girls! Girls!? Café and fall in love with one of four charming "ladies…" or maybe even all of them? Jump into a story full of fluff, romance, friendship, and crossdressing that will keep you coming back for more!
Gameplay Features
25 CG (NSFW & SFW Included)
Fully animated characters
Unique animation and emotes
6 different endings
Head pats and belly rubs
Customizable outfits
Over 15 hours of gameplay
Unique soundtracks
Playable on PC via Steam and Mac/Linux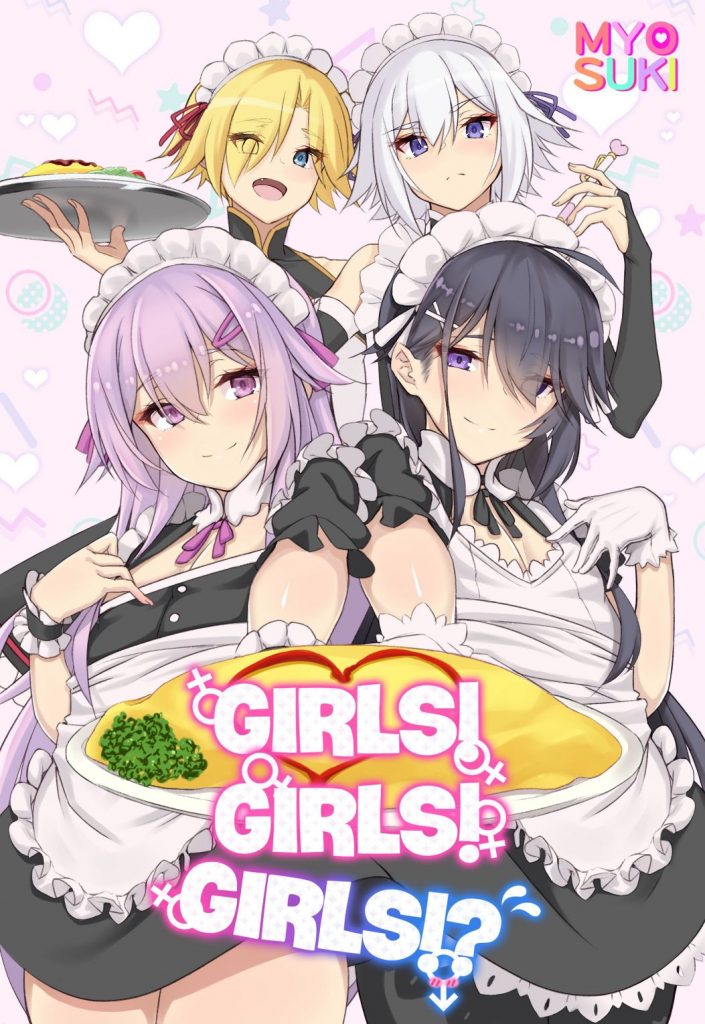 About Myosuki
Myosuki is a start-up visual novel studio based in Tokyo, Japan. They specialize in creating visual novels with compelling art and music as well as heartwarming storytelling. They strive to become a well-known brand in the western market, while also melting our hearts.