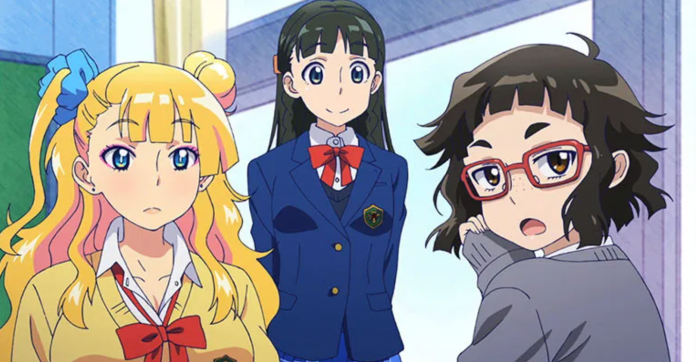 A sentence has come from the Nagoya District Court regarding manga creator Kenya Suzuki (author of Please Tell Me! Galko-chan). The Okazaki branch of the court sentenced Suzuki to one year and two months in prison. However, the sentence is suspended for three years, taking into account "social sanctions". This is a colloquial term stating that if Suzuki exhibits good behavior for three years in his normal life, he will not serve any time in prison.
The Aichi Prefectural Police arrested the 40-year-old manga creator in December on suspicion of possessing child pornography imported from Germany, violating Japan's Customs Act, and, more importantly, had charged him with possession of child pornography in December. The judge stated that Suzuki's crime "exploits children" and "impairs the soundness of society."
An interesting update in the story came from fellow manga creator Battan in December. Battan reported on Twitter that Suzuki had been supposedly reported missing for a week to police, assumingly on the run from what was about to happen to him. However, Battan later posted an update where they revealed that Suzuki had been located.
A statement from the authorities at the time of Suzuki's arrest says that he "desperately wanted to acquire nude photos of foreign children that cannot be acquired in Japan." The report added that police have confiscated 46 books and publications allegedly containing child pornography from Suzuki's residence.
Suzuki, a resident of Funabashi in Chiba, has made no plans to appeal the sentence. He further admitted guilt and said that he had purchased child pornography books out of his own personal interest. Suzuki has apologized for his actions and has also expressed that he is ashamed and has pledged himself to rehabilitate himself within normal society during his suspended sentence period.
Information about his possession shows that he allegedly had six photo collections that he received by international mail on two separate occasions in September and October of 2020. This was reported by the news service Kyodo.
Suzuki's manga series Please Tell Me! Galko-chan (Oshiete! Galko-chan) was up until this point published by ComicWalker, a subsidiary of Kodansha, who swiftly suspended the serialization of the manga and its associated spin-offs in December. This occurred on the same day "multiple news reports about creator Kenya Suzuki" were released. This suspension was officially stated by the company. Seven Seas Entertainment is releasing the manga in English. There have been no released statements from Seven Seas regarding Suzuki's arrest.
---
For more news on anime and the industry, follow Jotaku Network on Twitter.