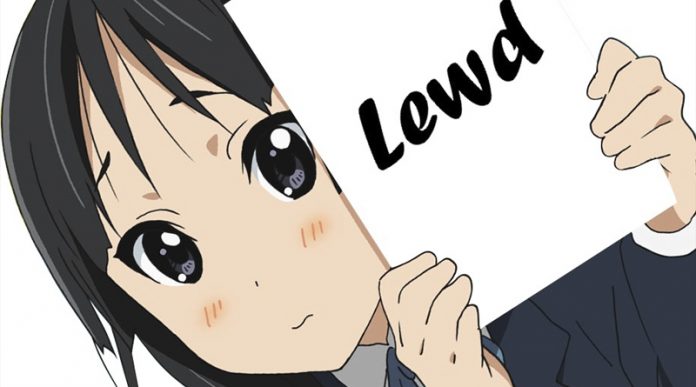 For those of you who don't know, Ecchi is a genre of anime that typically includes lewd or perverted situations. The most common of these scenarios tend to be panty shots, girls with their boobs out, or playfully sexual actions. However, to say that ecchi "includes" these scenes is an understatement. From the perspective of an anime reviewer, lewdness is a large part of ecchi productions, and viewers likely aren't watching them for their complex and enticing plots.
Don't misunderstand this article; I am in no way attempting to bash, belittle, or speak invectively towards the genre of ecchi. Everyone has his or her preferences. But there exists a boundary between ecchi and the remaining genres for a good reason. I don't suppose that Sakura's skirt flying up while she's punching Kaguya downward during the 4th great ninja war would've been very fitting. Yet once every blue moon, an anime producer decides to include a lewd situation where it doesn't belong. And thus, we are introduced to the bane of my existence.
To further elaborate on this, I think its necessary that you all understand what I enjoy in anime. As an English major in university, we're exposed to some pretty emotional and difficult stories. For example: The Cold Equation, The Bell Jar, Don Quixote, and a lot of other old texts that no one my age really reads anymore. I'm required to work with these sorts of books, so its no surprise that I eventually grew fond of them. I guess you could say that my taste in novels and anime alike is particularly unique. I love drama- not the kind of romantic or school life drama. But the kind of drama you see as the story of Itachi Uchiha is explained to Sasuke, or as Eren Yeager (Jaeger if you're a dub fan) vehemently wails on Annie during the finale of AoT's 1st season.
Nothing compares to the intensity of these moments. And as viewers we're left completely consumed by a fictional narrative- trying to fit in as many episodes as we can before our daily obligations require our presence. It should be of unanimous understanding that whenever we're captivated with one of these scenes, there is absolutely no need for our heroine's body to be exploited. Unfortunately, some of our beloved anime producers don't see eye to eye. If you recall the beginning of the second Fairy Tail Arc, Lucy Heartfilia ends up disrobed for no reason whatsoever. I'd be lying if I said I didn't love our blonde bombshell of a Celestial wizard, but I definitely don't have the desire to see her being thrown around naked by a dragon. Especially not when I'm busy concerning myself with the impending destruction of Fiore.
While I could continue listing examples of ecchi scenarios where they dont belong, I think the point is clear; Keep everything that isn't ecchi, everything that isn't ecchi. Should I ever decide to wander over to that category then so be it, but for now I can only hope to continue enjoying the anime that's on my "to watch list." Let us know what you think in the comments section below! And as always, keep it anime.