During New York Comic Con this weekend VIZ Media announced several manga and light novels they're releasing during the summer of 2020. Here's a short list of what we were able to find out about the VIZ summer lineup.
2020 VIZ Summer Lineup Highlights
Bleach: Can't Fear Your Own World
This series of novels follows Shuhei Hisagi as he investigates odd occurrences happening in the Soul Society. Such as assassinations, conflict between gangs and the truth about the Soul King. Written by Ryohgo Narita.
ACT-AGE
After the the death of her mother and being abandoned by her father, Kei Yonagi, a young actress with a talent for method acting is approached by a famous director intent on bringing out her full potential. Illustrated by Shiro Usazaki.
One Piece: Ace's Story
This three piece novel set recounts Ace's journey into the New World. Written by Shou Hinata.
Samurai 8: The Tale of Hachimaru
Hachimaru, a young fragile boy, unable to even eat hard foods, aspires to become a samurai. When one day, a samurai cat appears in front of him and realizes his dreams. Illustrated by Akira Ōkubo.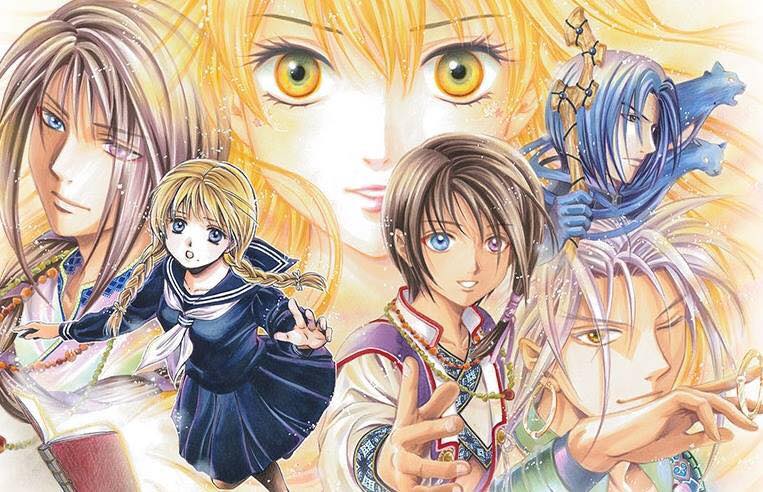 Fushigi Yûgi: Byakko Senki
Suzuno, the priestess of Byakko enters the Universe of the Four Gods in this Jousei manga by Yuu Watase.
How Do We Relationship?
College students Saeko and Miwa end up drunkenly coming out to each other on a night out. The two of them enter into a relationship to celebrate the concept having a girlfriend… What could possibly go wrong? Written by Tamifuru.
Maison Ikkoku Collector's Edition
After being fed up with his crazy neighbors at Maison Ikkoku Yuusaku decides to move out. But right before leaving he meets the new House Manager Kyoko and falls head over heels for her. The amazing re-release of a timeless classic.
Mujirushi: The Sign of Dreams
A man and his daughter one day meet a seemingly secretive individual who regales them with stories of France and the famous Louvre Art Museum. Created by Naoki Urasawa in collaboration with The Louvre Museum.
Not Your Idol
In the wake of an assault, Nina Kamiyama, a former idol in the group Pure Club, shuns her femininity and starts dressing as a boy. At high school she keeps to herself, but fellow student Hikaru Horiuchi realizes who she is. What secrets does she keep? The shocking drama starts May 2020.
Written by Aoi Makino, this manga was nominated in 2019 for the 23rd Annual Tezuka Osamu Cultural Prize.
Ping Pong
Peco And Smile, two high school students with a knack for ping pong, work together to become great table tennis players. Illustrated by Taiyo Matsumoto.
RWBY: The Official Manga
The prequel to original hit web-series RWBY. Watch as Ruby and the original cast go through school life at Beacon Academy.
Naruto: Naruto's Story–Family Day
As the Hokage, Naruto authorizes "Parent and Child Day" a holiday so that parents can learn to bond more with their children. The Novel follows several story lines over the newly created "Parent and Child Day".
The Kingdom of the Gods
After the fall of the Jousei Dynasty, when cannibalism was commonplace, people start turning into zombies. Follow a Bandit, and a young boy who wants to be king as they traverse though these lands.
Spy x Family
Professional spy, Twilight, faces his toughest mission yet: forming a family and starting a new life! Illustrated by Tatsuya Endou.
It looks like the VIZ summer lineup is shaping up to be exciting! What are you excited for? let us know in the comments!