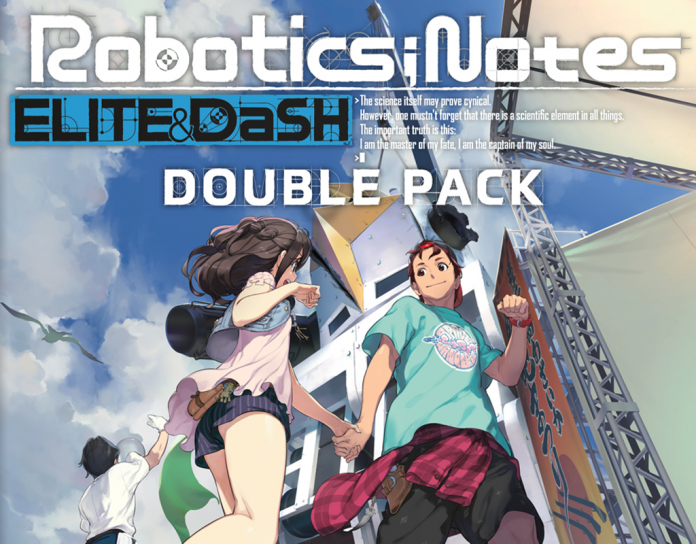 Spike Chunsoft announced today that Robotics;Notes Elite and Robotics;Notes DaSH are coming to the West later this year in a double pack release. The double pack includes both games in the series and a Day One edition of the pack includes four exclusive pins.
The announcement comes from a press release by Spike Chunsoft today as well as new listings on Steam, Amazon, and their website. The biggest change being the old listing for Robotics;Notes Elite on their site is now gone and instead a new listing for the double pack is there.
We already knew Robotics;Notes Elite was coming some time this year, but now we know DaSH is coming too and the latest you can get the games is October. Robotics;Notes Elite, DaSH, and the Double Pack comes out on October 13th, 2020.
You can pre-order the Double Pack for $60 USD on Amazon for the Switch or PlayStation 4. Although, at the time of writing, pre-orders appear to be out of stock.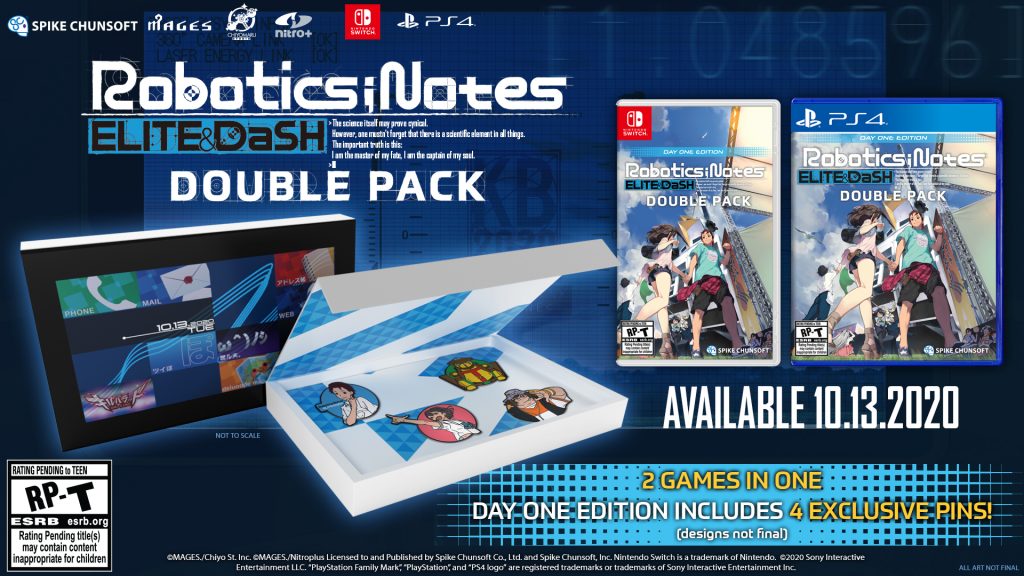 About Robotics;Notes Elite & DaSH
"In Robotics;Notes Elite, play as Kaito Yashio, one of the last two members of Central Tanegashima High's Robot Research Club. He kicks back and relaxes as his counterpart, the reckless club leader Akiho Senomiya, strives to complete their giant robot in order to keep the club from being disbanded. But Kaito's days of relaxation end with the discovery of the mysterious Kimijima Report. It contains instructions involving locations all across the island—and warns of a conspiracy targeting the entire world.

In Robotics;Notes DaSH, the island of Tanegashima is preparing for the Summer Festival. Through Nae Tennouji, an acquaintance from JAXA, Kaito Yashio is introduced to Itaru Hashida from the Steins;Gate series. Itaru claims to be taking a tour of the island, but as time goes on he starts acting rather strangely… Meanwhile, unsettling incidents begin to occur all around them; harbingers of an event that will again plunge the world into chaos.
Together, both Robotics;Notes Elite and DaSH are coming to the West for the first time in the Robotics;Notes Double Pack. (Spike Chunsoft)"
Double Pack Trailer