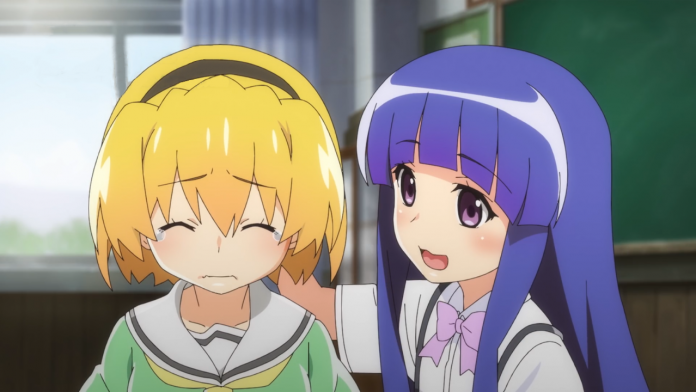 Kadokawa has delayed the upcoming reboot of Higurashi When They Cry due to COVID-19. The announcement comes from the studio's production team on the official Higurashi website.
Update: On July 6th, it was confirmed that Higurashi will start airing in October, joining the Fall 2020 anime lineup.
Higurashi delayed due to COVID-19's impact
Before, they planned to air Higurashi in July, but the impact of COVID-19 has affected the anime studio's schedule so the starting date was pushed back. The studio has not confirmed the next broadcast date for the show yet.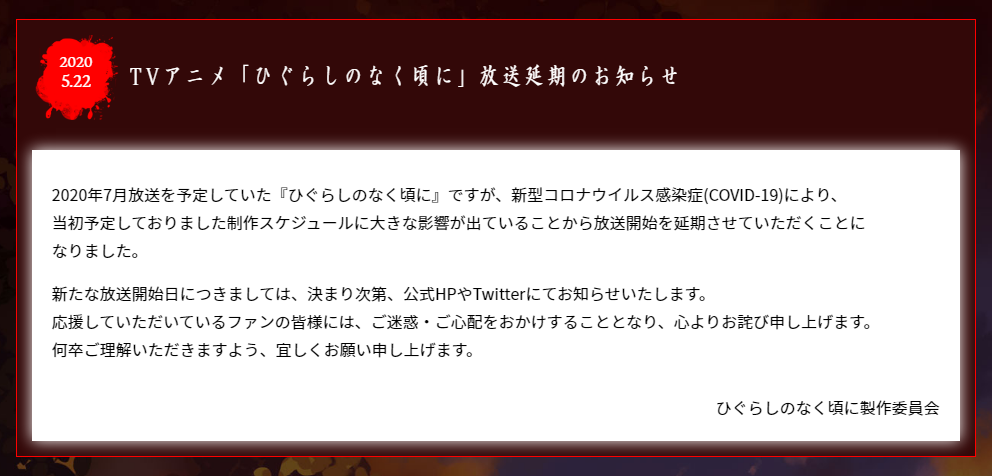 "Although we planned to broadcast Higurashi When They Cry in July 2020, the new coronavirus infectious disease (COVID-19) has had a large impact on the originally planned production schedule. We will be postponing the start of the broadcast. The new broadcast start date will be announced on the official website and Twitter as soon as it is decided. We sincerely apologize for the inconvenience and concern to all the fans who support us. Thank you for your understanding." – Higuarshi When They Cry Production Committee
With anime delays being announced almost daily, it's no surprise that COVID-19 has had a huge impact on production. Some shows that started this spring season have now paused to resume later in the year.
The virus is especially affecting the soon to start summer anime season. Some notable delays including Yu-Gi-Oh! Sevens, No Guns Life, and live action shows like Netflix's One Piece.
About Higurashi When They Cry
The first Higurashi When They Cry anime by Studio Deen aired in 2006. After 14 years, the new series by Passione has been highly anticipated for Higurashi fans.
The series is based on the original murder mystery visual novel from 2002 by 07th Expansion. Recently, the visual novel finished its official localization with the release of the 8th chapter, concluding the series for the West.
While you're waiting during the Higurashi delay, perhaps try the original games. They're all available now on Steam with upgraded sprite art. Last week, publisher MangaGamer announced that, until someone finds a vaccine for COVID-19, the first chapter of Higurashi is available for free.
In the meantime, we can still enjoy a promo for the reboot anime released back in March. It reintroduces us to the cast and gives us an idea of what to expect from the series.
Were you looking forward to Higurashi When They Cry reboot anime after the delay? Let us know in the comments or on Twitter!