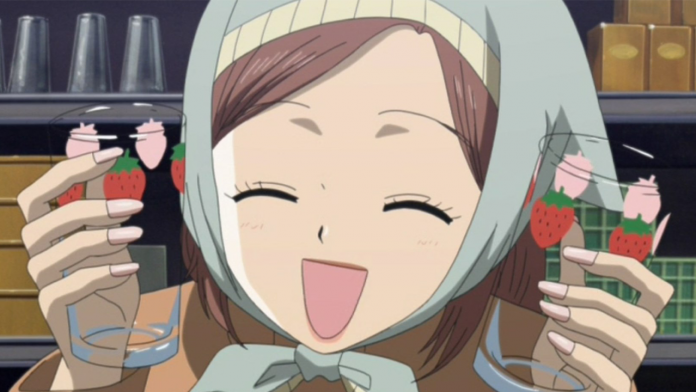 Gathering all NANA fans! No news of another volume yet, but fans can take an iconic piece of the beloved series into their homes. The strawberry glasses from NANA are up for sale.
NANA fan will immediately recognize the set of glasses posted on Japanese e-commerce site Mercari. The infamous strawberry glasses celebrated the beginning and continued friendship of both titular characters Nana and Hachi.
Nana & Hachi strawberry glasses for sale on Mercari
There is only one set of these NANA glasses for sale on this platform at the moment. So if you want this piece, you'll have to act fast.
This set is from the original 2005 release by Banpresto. It's featured in its original box— a very rare find. You can find them on Mercari here.
These glasses are iconic NANA pieces. They are symbols shown to us throughout the entire series, representing friendship, hardship, and true connection.
It's a perfect time of the year to pick up this piece. Lie outside and soak up the sun while sipping out of your strawberry NANA glass with your own Nana or Hachi.
If you miss out on this particular set, don't fret—there are other rare NANA items up for sale on this site, such as this four-piece set of glasses. One of which being the strawberry glass.
Mercari is home to many other rare anime pieces, so it's a good site to check in on every now and then.
We can't wait for NANA's return
It's hard to know if we'll ever see another volume of the beloved series published. Or the release of any more episodes for the anime series. But one thing is for sure: we will never tire of anything NANA-related.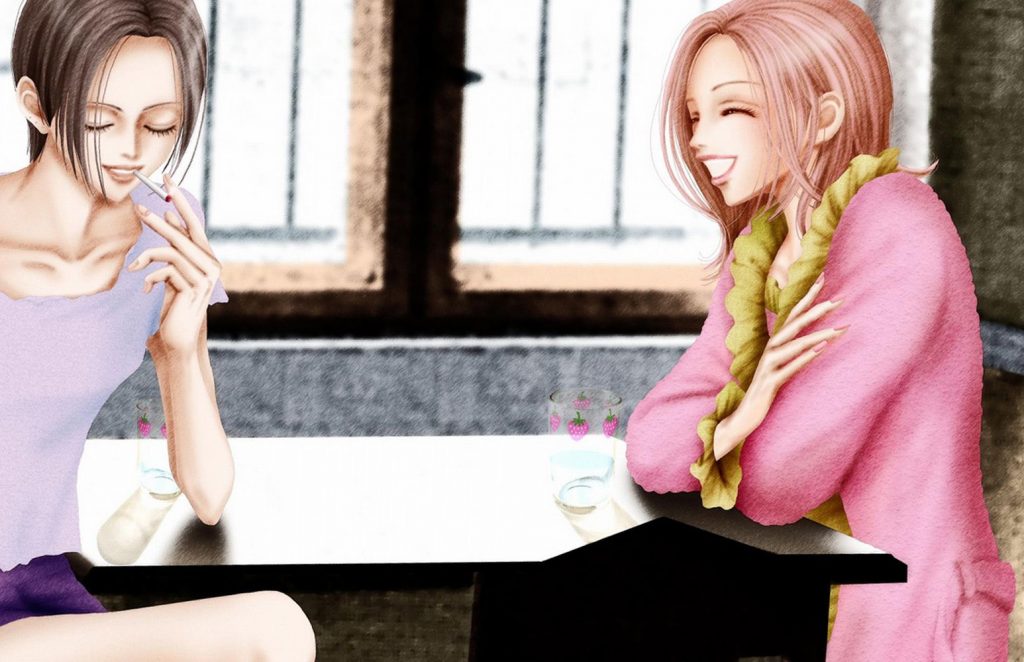 Whether it's a new piece of art created by the mangaka herself or the news that fun merchandise is up for sale. We're always here for more NANA and hope the josei series always lives on.
Want to grab the NANA manga to go with your set of strawberry glasses? Grab the first volume over on Amazon!