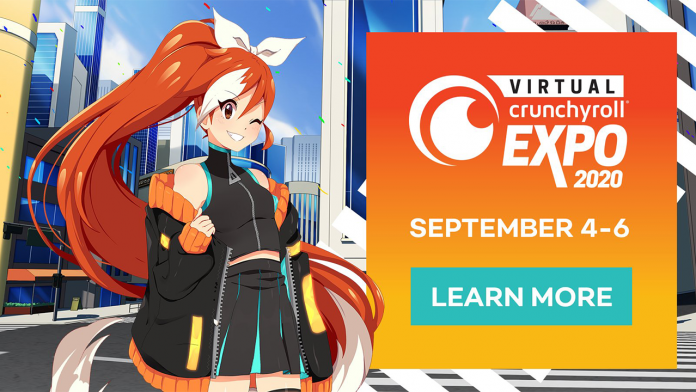 After cancelling their 2020 in-person annual event, the expo team has announced on June 18th that Crunchyroll Expo will be going virtual!
On June 3rd, Crunchyroll announced that they had cancelled their annual convention, Crunchyroll Expo, due to the COVID-19 pandemic. But today on the event's official Twitter, they confirmed a virtual version of Crunchyroll Expo.
Virtual Crunchyroll Expo 2020 Dates
According to the Virtual Crunchyroll Expo website, the digital event will be held on September 4-6. There are not many specific details released just yet, but there will be guest panels, interactive events, and special announcements.
More details, announcements, and information about the specifics of the events will start rolling out in mid-July.
Refunding and Transferring Tickets
According to the FAQ available on the site, fans who bought tickets to the 2020 physical event have the option to receive a full refund if they wish or they can transfer the tickets to 2021's physical event at this year's prices. For further information, see the FAQ here.
As of June 18th, the Crunchyroll Expo team hasn't provided information about ticket details to attend the online event.
Are you excited for Crunchyroll's online expo? Let us know in the comments or on Twitter!