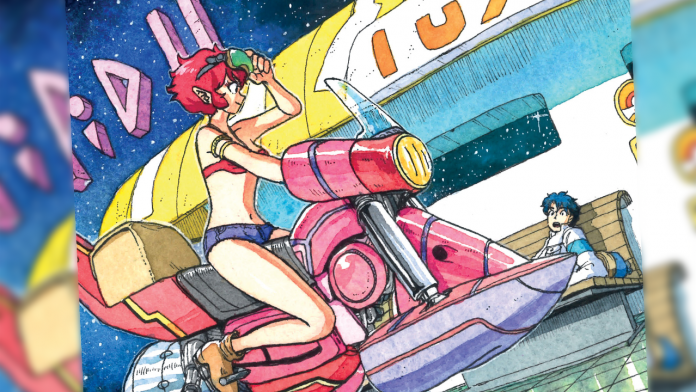 Today, Seven Seas announced the Sazan & Comet Girl manga omnibus is out now digitally with physical releases coming next week. The acclaimed sci-fi series by Yuriko Akase is full-color and reminiscent of sci-fi adventures from the 1980s and 90s.
Sazan, a young man from Earth, thinks he's seen his share of galactic oddities, but then a vivacious redhead named Mina zooms into his life on a space scooter. Though she races back out just as suddenly, Sazan is determined to find her again.
Critically acclaimed sci-fi series Sazan & Comet Girl omnibus out now from Seven Seas
The series originally released in two volumes and nominated for the Manga Taisho Award in Japan. It's presented in English now as a single 500-page omnibus, intended for ages 10 and up. Don't miss this unique and dazzling adventure through space!
Available digitally for $15.99 and physically on September 15th for $24.99.
---
Want more news on the latest manga and light novel releases? Follow us on Twitter or come talk to us on Discord!