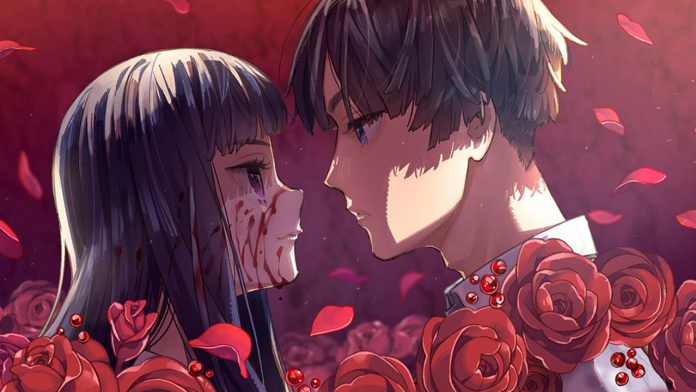 Japanese publisher Dengeki Bunko has listed a new bloody light novel series When the Monsters Roar from Ryukishi07. The famous visual novel creator is most known for the When They Cry series, which includes Higurashi, Umineko, and Ciconia. This new installment was originally released through the LINE app on December 16th, 2019. Now it's getting an official light novel release in Japan on October 10th.
The curtain of a fresh blood story rises in When the Monsters Roar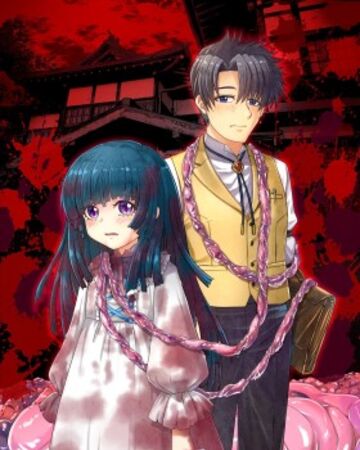 "Raiichi, here is a favor from me and a sign of my affection for you and your fellow Monster. Eat it." With these words, she held it out to me : an intestine; skin-colored, raw and lustrous human guts.
In the late summer, a young man, Raiichi Shiozawa, visits the village of Mishirushi, where old superstitions and folklore still remain. The purpose of his visit is to tutor Matsurika Mikubi, daughter of a prominent village family.
However, Matsurika is not an ordinary human; she is a monster that eats human flesh. Why this beautiful and graceful girl has turned into a monster? Because of an illness? A curse?
Afterward, eight girls disappears all of a sudden. What's the truth behind the disappearance?
On the boundery between Humans and Monsters, lady Monster's private tutor, Raiichi Shiozawa, will reveal all the mysteries!
(Synopsis from 07th Expansion Fandom)
The new series comes at around the same time the new Higurashi reboot anime begins broadcasting. At the time of writing, an English publication has not been announced.
---
Want more news on the latest manga and light novel releases? Follow us on Twitter or come talk to us on Discord!