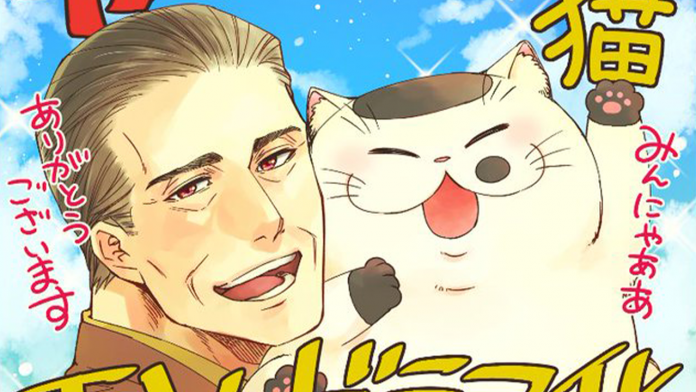 On November 8, 2020, TV Tokyo announced that it's producing a live-action TV series of the manga A Man and His Cat. The series will be premiering on the video-on-demand service Paravi starting on January 1, 2021. It will also be available on TV Tokyo and Tokyo Osaka on January 6th.
Based on Umi Sakurai's Manga
Based on the manga series by Umi Sakurai, the live-action adaptation of A Man and His Cat will feature actor Masao Kusakari as the main character, Kanda. Directors Keijiro Tsubakimoto and Masahiro Soejima will be directing the series. 
For anyone unfamiliar with A Man and His Cat, the manga series follows a man named Kanda, who comes across a cat that's been unable to find a home in a pet shop. The official manga synopsis in English, from Square Enix Manga and Books, offers more information on what we might expect to see in the show:
In the pet shop he calls home, a chubby, homely cat whiles away the hours listening to coos of delight from potential pet parents…but he knows it's not him they're fussing over. Even as his price drops with each passing day, no one spares the kitty a glance. Having all but given up on life, the feline dejectedly awaits his first birthday, when he'll officially be past his sell-by date. So when an older gentleman comes into the shop and wants to take him home, the kitten himself is most shocked of all! Will the man and the cat find what they're looking for…in each other?
---
Are you a fan of the manga series looking forward to this adaptation? Share your thoughts with us in the comments or on Twitter!