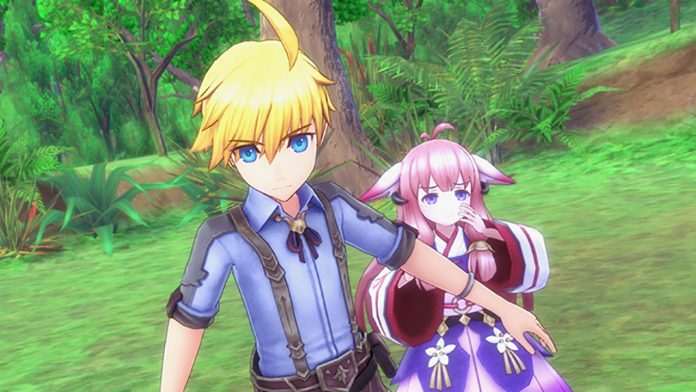 Publisher Marvelous and developer Hakama recently announced that the heartwarming fantasy role-playing game Rune Factory 5 will launch for the Nintendo Switch in 2021. The game releases on May 20, 2021 in Japan, while its western release doesn't have a confirmed date yet.
The new game will be a lot like the others, with all the aspects fans have come to love (such as adventuring, farming, romance options, etc.) and more. According to the official Nintendo page, the game will include the following:
Tame monsters or team up with townsfolk to explore a massive world
Defend the frontier and support your community as a member of a peacekeeping ranger
Unleash uniquely powerful combo attacks with your teammates
Cultivate crops in the fields
Find friendship, love, and family with a colorful cast of characters
Players will choose to navigate the game as either a male or female protagonist, both of which are characters who have lost their memories and wind up being peace-keeping rangers for the town of Rig Bath.
The original release date for Rune Factory 5 was sometime in the year 2020, but it was unfortunately pushed back (likely due to the pandemic). Luckily, we didn't have to wait with bated breath for long before the release date was updated to 2021. Its firm release date in Japan will be May 20, 2021. The release date for gamers outside Japan has yet to be confirmed, other than that it will also release next year. Hopefully we won't have to wait long after its Japanese debut to get it in North America and beyond. Whatever happens, we are sure to get this new game next year and embark on a new journey in this classic hit series.
About Rune Factory
Rune Factory 5 has been a highly anticipated game for over a decade–back before anyone even knew if it was going to happen or not. There were always rumors that it was going to happen, but when the series' previous developer went bankrupt back in 2013, many fans lost hope in future installments ever being made. This is why Rune Factory fans everywhere were ecstatic when news broke out that the fifth game was finally (and officially) happening.
Its predecessor, Rune Factory 4, was a huge success and a major hit among fans. It had a little bit of everything in it: fantasy elements, quests and adventures, fighting monsters, unraveling secrets, cooking, farming, festivals, and even fun romance options. Take Stardew Valley, Harvest Moon, Animal Crossing, and Sims and you get Rune Factory 4. Naturally, gamers everywhere eagerly waited for another installment to be released. Just when all hope seemed to be lost, Rune Factory 5 was announced to come out for the Nintendo Switch.
Check out the Rune Factory 5 gameplay trailer and let us know what you think in the comments or on Twitter!