Thanks to the Asahi Shimbun, the story of Buddhist priest Yoshiyuki Kondo has made its way onto the internet. Kondo has taken to teaching Buddhism through his own manga series titled Yankee to Jushoku (Bad Boy and Chief Priest) in an accessible way for readers.
A former schoolteacher, Kondo is hopeful that the series will help readers "find wisdom when they encounter upheavals in their lives." This message struck true with Kondo when a reader told him that his manga gave them "the power to live."
Yankee to Jushoku: What's It All About?
Yankee to Jushoku is a series that follows the friendship between a Buddhist priest and a boy who is a member of a motorcycle gang. The boy has a solid understanding of Buddhism and the priest finds himself struggling in social situations.
Kondo uses this relationship to explore Buddhist teachings throughout the series.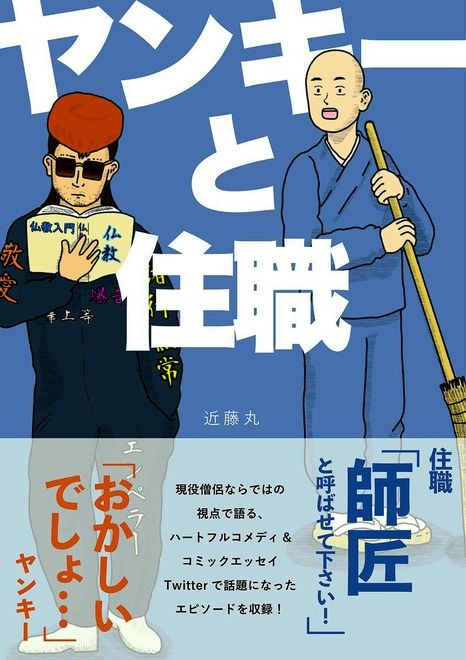 Inspiration for Yankee to Jushoku
In the article with Asahi Shimbun, Kondo shares how he got started onto the path of Buddhism and where his inspiration for the manga came from. His initial interest in Buddhism started at 14 in the aftermath of a relative's suicide. He went onto teach Buddhism in high schools and eventually turned to painting, which was a childhood passion.
Yankee to Jushoku was initially a four-frame comic that Kondo drew up as a test. He was sharing the manga online and was eventually picked up by Tokyo-based publisher Cork Inc. It is now available as a 138-page manga.
---
Are you interested in checking out Yankee to Jushoku? Share your thoughts with us in the comments below or on Twitter.