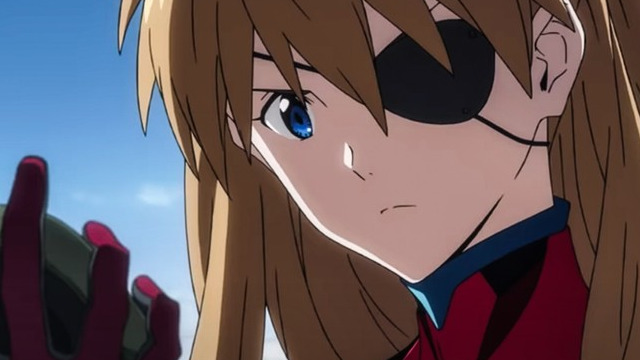 The official Twitter account for the Rebuild of Evangelion film franchise has announced on Friday that the soon-to-be-released Evangelion: 3.0+1.0: Thrice Upon A Time (Shin Evangelion Gekijō-ban :||) has been rescheduled to release on Monday, March 8th. This includes all regular screenings as well as those in IMAX, MX4D, and 4DX. The trailers for the soon-to-be-released film have been amended.
The trailers have been running in Japanese theatres as a part of limited screenings of the previous Evangelion film, Evangelion: 3.0 You Can (Not) Redo, as well as being previewed during TV broadcast airings of the first three films in the Evangelion tetralogy.
To make up for the newly moved opening date, theaters will start handing out leaflets featuring an exclusive illustration of Asuka by the movie's chief animation director, Atsushi Nishigori. The total amount of leaflets in circulation total 3 million and are to be split up to each theater.
This is not the first time the staff has had to delay the release of the film. The first delay came after the coronavirus had spread to Japan, making the original June 27, 2020 release date untrainable. The movie was then pushed to a release on January 8th. However, this had to be pushed to January 23, 2021 after a declared state of emergency in four different prefectures in interior Japan, which was extended to 11 prefectures later on. The state of emergency is set to end on March 7th in Tokyo and all surrounding prefectures.
The three films had new MX4D and 4DX screenings in Japan, which opened on December 4th, 11th, and 18th for  Evangelion: 1.0 You Are [Not] Alone, Evangelion: 2.0 You Can [Not] Advance, and Evangelion: 3.0 You Can (Not) Redo respectively.
---
Are you excited for the new Rebuild of Evangelion film? Let us know in the comments below or on Twitter!