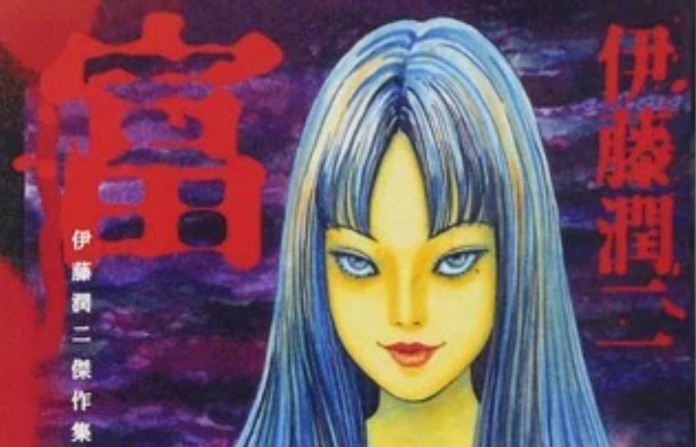 Famed horror mangaka Junji Ito is getting another anime adaptation of his classic collection of stories. The author's Itō Junji Kesssaku-shū (Junji Ito Masterworks Collection) manga collection will be getting a new adaptation. The announcement was delivered to fans in the form of a wrap-around jacket band for the latest collected manga volume of Genkai Chitai (Disturbing Zone). The manga volume, featuring Ito's most famous work spanning 11 total volumes, shipped to Japanese readers Monday, March 29th.
This is not the first tv anime adaptation of Junji Ito's work in recent years, with the last adaptation simply titled Junji Ito Collection having premiered back in 2018. The anime series also adapted stories from the Itō Junji Kessaku-shū collection, as well as from a handful of stories from the Fragments of Horror manga. The anime had a 12-episode run and met mixed praise from fans and critics. Crunchyroll streamed the series simulcast while Funimation premiered and aired an English dub later on. The adaptation was most well known for an anime version of arguably Ito's most well known story Tomie, on the series' second and third DVD sets.
Another series adapted from Ito's repertoire includes an upcoming mini-series anime produced by Production I.G, which will have a simultaneous airing with Japan in the US on Adult Swim.
Other adaptations of Ito's work include inspired live-action series for Uzumaki and Tomie, as well as an OVA adaptation of GYO, all of which aired exclusively in Japan. The manga is most accessible to Western audiences through the localization of Viz Media, who published the three manga titles mentioned above, as well as Ito's Fragments of Horror, Frankenstein: Junji Ito Story Collection, Smashed: Junji Ito Story Collection, and Shiver: Junji Ito Selected Stories in English-speaking territories.
Other stories available for Western audiences include Flesh-Colored Horror, which is published by ComicsOne; Museum of Terror, published by Dark Horse Comics; and Junji Ito's Cat Diary: Yon & Mu, a departure from his regular horror-writing instead talking about his domestic life with his pets, published by Kodansha Comics.
---
Are you excited for this new anime adaptation? Let us know in the comments below or on Twitter!