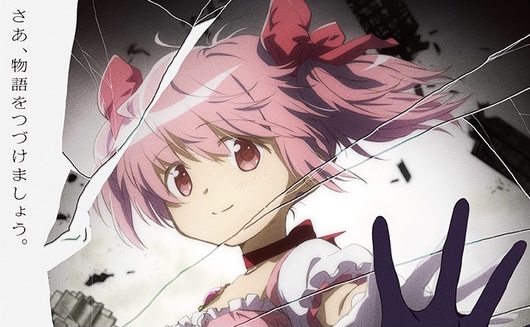 The recently passed 10th-anniversary event for the Puella Magi Madoka Magica anime revealed a new anime film in the works. The event, streamed entirely online, gave further details of the new anime film. The new anime will be called Gekijōban Mahō Shōjo Madoka Magica: Walpurgis no Kaiten (Turning the Tide of Walpurgis). The film was announced to be an official sequel to the last film in the series, Puella Magi Madoka Magica the Movie Part 3: Rebellion. Movie Part 3: Rebellion originally opened in Japanese theaters in October 2013. Lastly, the new film was given a spicy new tagline on the shown visual, which reads "Now, let's continue the story."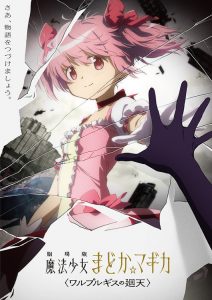 The new film will be featuring the return of many notable staff members from the original anime series and films. The original creators of the Magica Quartet will even be returning to oversee the film. Further inclusions include chief director Akiyuki Simbo, scriptwriter Gen Urobuchi (of Nitroplus), original character designer Ume Aoki, animation character designer Junichirō Taniguchi, composer Yuki Kajiura, alternate space designer Gekidan Inu Curry, and animation studio SHAFT.
The iconic voice cast will also be returning, with the voice actors confirmed so far being:
Aoi Yūki as Madoka Kaname

Chiwa Saito as Homura Akemi

Kaori Mizuhashi as Mami Tomoe

Eri Kitamura as Sayaka Miki

Ai Nonaka as Kyōko Sakura

Kana Asumi as Nagisa Momoe

Emiri Katō as Kyubey
Some additional announcements were made at the same expo. The first being that brand new content for the Madoka Magica smart phone game, Magia Record: Puella Magi Madoka Magica Side Story, will also be released soon. The new game content is called "Mahō Shōjo Madoka Magica scene0" and is an original story in the in-game universe. Additionally, a two-disc soundtrack for the franchise has recently been made available worldwide via various streaming services. The final announcement from the exhibition was that another Madoka Magica expo will be debuting in Tokyo in late September, with other city expos planned as well.
---
What do you think about all the Madoka Magica news? Let us know in the comments below or on Twitter!