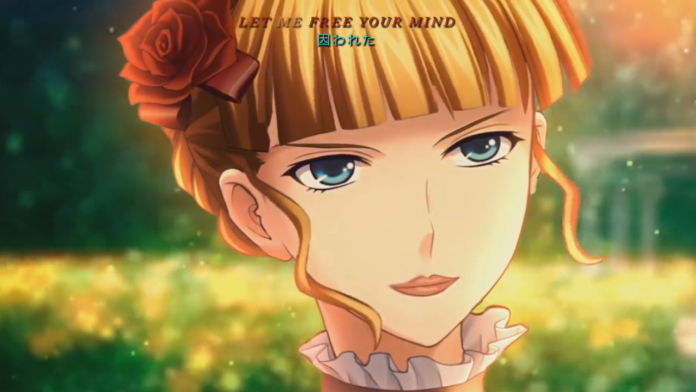 If a cat's in a box and you don't know whether it's alive or dead, then until you open the box and see it for yourself, it can be argued that the cat is both alive and dead. Such is the basis for the famous thought experiment called Schrödinger's Cat, and the current state of a Kickstarter project called Umineko Gold.
Umineko Gold is (was?), at its core, a more definitive release of the cult classic visual novel Umineko When They Cry. It was set to be funded via a Kickstarter campaign by a team lead by Emily Fajardo called Catbox Creative, in collaboration with 07th Expansion, MangaGamer, and Witch Hunt. Umineko Gold's website promises full voice acting (which could also be listened to as an audiobook), a graphics update, and new content directly from series creator Ryukishi07. Needless to say, fans were thrilled at these prospects and couldn't wait for the day its Kickstarter campaign would go live. As of when this is being written, it's been almost three years since the Umineko Gold project was announced, and fans are still waiting for that day. 
After more than two years of work, Umineko Gold was announced to the public on November 1, 2018 via Twitter and Facebook. The announcement—which was met with a staggering amount of excitement and memes about Beato's dubious new set of lips—came with an English cover of the opening theme to Umineko's anime by AmaLee, and a link to their website with all the details. The Kickstarter was originally supposed to launch on November 7th, but on November 4th, Catbox Creative announced that, "Due to the overwhelmingly positive response to the #UminekoGold Kickstarter announcement, we've been in touch with @07th_official & @mangagamer, and the decision has been passed down to delay our campaign until 11/14/18, in order to bring you even more exciting new content!" 
For many fans, waiting an extra week felt like a small price to pay for such a polished release of the beloved visual novel, so while some people were certainly a little disappointed, hardly anyone seemed especially outraged by this announcement. An official AMA was hosted on the 11th, and the week seemed to pass smoothly until the 14th—the all important day of the Kickstarter's launch.
On the afternoon of the 14th, within only hours of their would-be launch, Catbox announced that they'd have to delay the Kickstarter once again due to "a health emergency affecting an essential member of our launch team." Fans were, for the most part, respectful of the sudden and unexpected nature of the medical emergency, sent their best wishes to Catbox (who thanked everyone with a gif of a lipless Beato), and awaited more news.
A month would pass before the next major update was posted; it stated that Emily was the one with the emergency, that she had recovered, and that, "we are done leaving anything up to chance. The last thing anyone at Catbox wants is for you all to generously donate money to our campaign, only for us to make you wait for your rewards because something went wrong on our end. We ask that you please bear with us while we make sure everything is air-tight—we are so close to announcing the new date, and we can't wait to show you the improved Kickstarter!" This sentiment would be echoed on January 11, 2019—when Catbox Creative tweeted that it was "almost Kickstarter time!" Expecting that the Kickstarter could launch any day now, fans were keeping an eye on Catbox's Twitter account more than ever; unfortunately, their efforts would be useless.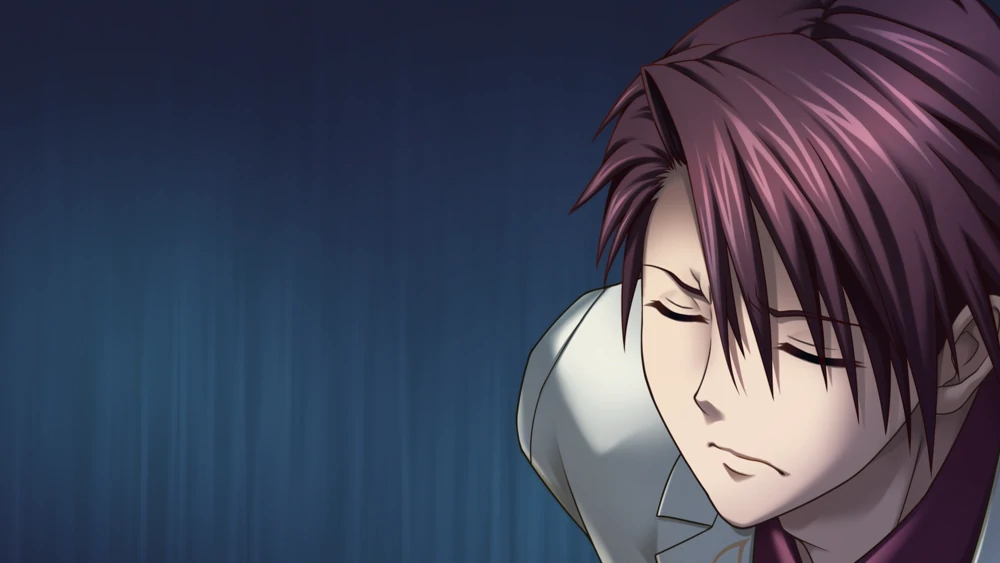 Catbox Creative would continue tweeting the occasional joke, reply, and/or clarification that the project was still happening until the end of May 2019, after which the account went silent for almost two years (presumably because they simply didn't have any updates they could publicly share). Nonetheless, their silence during these two years was rather conspicuous, as it not only lowered morale that the Kickstarter would be happening at all (let alone that it would happen soon), but also because it was during these two years that the When They Cry franchise (the franchise that Umineko is a part of) would suddenly have a surge of major announcements and new content.
May 2019–April 2021 would prove to be the busiest period for When They Cry in about a decade: 07th Expansion's first title to get a simultaneous release in both Japanese and English, Part 1 of Ciconia When They Cry, came out. The first new Higurashi anime to air since 2011–12 was announced, delayed, simuldubbed, and got a second season confirmation. The first new chapter of Umineko to come out since 2011, Umineko Saku, was released and is currently in the process of being translated. Yet ultimately, what awakened Catbox from their two-year slumber wasn't all these massive When They Cry updates, but the comparatively quiet removal of Umineko Gold's Kickstarter trailer from Sound Cadence Studio's YouTube channel.
Sound Cadence Studios is a Texan ADR studio that's been involved in Kemono Friends, RWBY, Borderlands 3, and several other titles. Originally, they were also going to be collaborating with Catbox Creative to make Umineko Gold happen; according to their website, they "provided the recording services and talent pool for the project." Furthermore, Umineko Gold's Kickstarter trailer was hosted on their YouTube channel—or at least, that was the case until April 16, 2021, when many fans noticed that it had quietly been set to private. Similarly, even tangential mentions of Sound Cadence were removed from Umineko Gold's website, and Catbox dusted off their Twitter account for the first time in almost two years to clarify that, "Actions taken by companies that are not Catbox shouldn't be construed as an official #UminekoGold announcement unless otherwise specified." As of when this is being written, Sound Cadence Studios hasn't made a statement about why this happened and/or what it means for the future of Umineko Gold, and didn't reply to my request for a comment/further information. Likewise, Catbox hasn't made any specific comments about it either—just the aforementioned tweets. As with so many of Umineko Gold's behind-the-scenes details, the lips of everyone involved are sealed tighter than Beato's botoxed lips.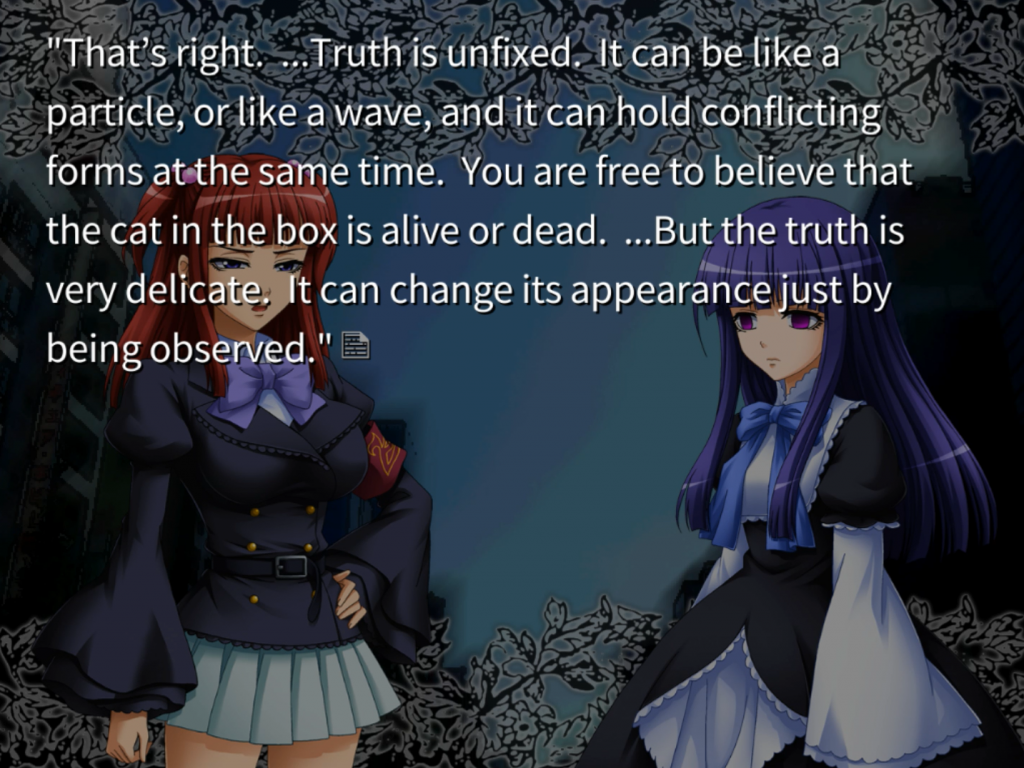 While they couldn't give me a statement about specific updates or why the trailer had been set to private, Catbox did offer an official statement about the recent lack of updates: "Catbox Creative is perpetually thankful for the enthusiasm and support of our fans. Despite difficult setbacks, we are still as committed as ever to producing high-quality work. We are so pleased and grateful to know that public interest in that work remains high as well. More information will be provided as soon as it becomes available."
Given how unusually strict Catbox Creative (as well as the other involved groups) has been about limiting what they say about Umineko Gold, it's a reasonable guess that several NDAs are likely in place. If that truly is the case, it's highly unlikely that anyone involved will be able to offer any specific details about Umineko Gold until either its Kickstarter has launched or it's been officially cancelled. Many fans have speculated that the burst of new When They Cry content—Umineko Saku, in particular—might've played a role in extending the delay(s), though at least as of 2018, Catbox didn't have plans of including Saku in Gold's release (in light of how much time has passed, it's possible that this could change).
Umineko Gold currently has no sign nor hint of the status of its Kickstarter launch. Some fans are holding out hope that it'll still be happening, though others aren't quite so optimistic. Nonetheless, Catbox Creative's frustrating lack of updates—let alone specific updates—seems to be the number one cause for concern among Umineko fans regardless of what they believe the status of the Kickstarter is. Until we receive such an update, it can't be said for sure whether or not Umineko Gold is fully alive or dead. Ironically, it's become a cat box in its own right.

EDIT 5/5/21: Adjusted the spelling of Emily Fajardo's name