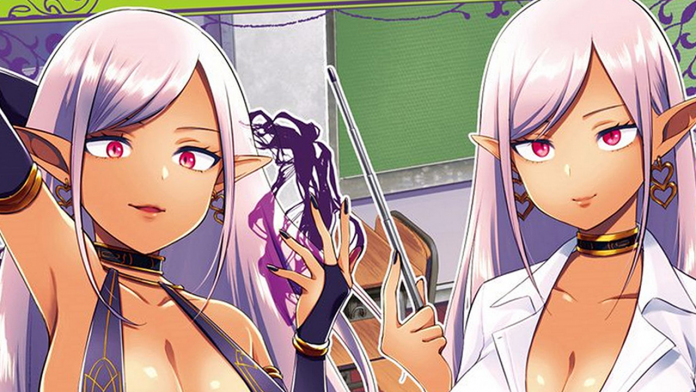 Seven Seas Entertainment licensed the World's End Harem: Fantasia Academy manga. The series is a comedic spin-off of World's End Harem: Fantasia and swaps swords and sorcery for backpacks and books. Through their Ghost Ship imprint for older readers, Seven Seas bring us the mature manga series by LINK, SAVAN, and Okada Andou.
World's End Harem: Fantasia Academy mature comedy manga licensed
Seven Seas describes the ecchi comedy spin-off as the following:
World's End Harem: Fantasia Academy reimagines the characters from the original series in a modern-day school. Come along for the ride while Lord Arc Nargala and the cast of women who serve him navigate a whole new world of heart-pounding attraction and intrigue. Even the mysterious Dark Elf Lati makes an appearance–as Arc's new homeroom teacher! Do Arc and Aurelia stand a chance of being happy together in this place? What of Arc's power to wield Macht? And is it even legal for a homeroom teacher to be so scantily dressed?!
Seven Seas will publish the Mature-rated manga series for the first time in North America in print and on digital platforms in single volume editions. Volume 1 will be released in June 2022 for $13.99 USA / $17.99 CAN as part of Seven Seas' Ghost Ship imprint. It's available now to pre-order.
About Seven Seas Entertainment
Established in 2004, Seven Seas Entertainment specializes in bringing the best of Japanese manga and light novels to North American audiences, and producing original comics, graphic novels, and youth literature. As of July 2021, Seven Seas and all of its book imprints are distributed by Penguin Random House Publisher Services. For more information, visit sevenseasentertainment.com
---
Are you a fan of World's End Harem? The series is also getting an anime adaptation starting January 2022. Will you be watching it? Let us know in the comments or over on our official Twitter account!