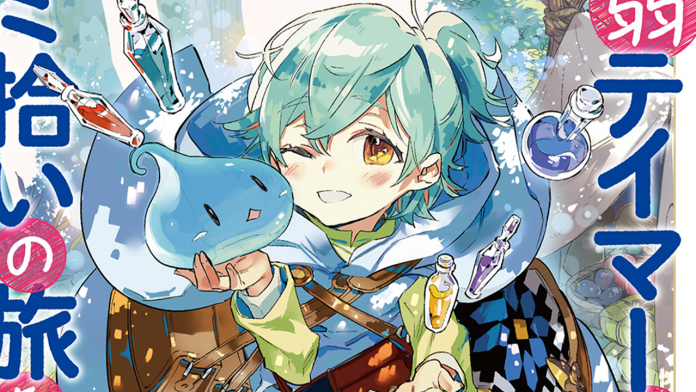 On November 3, Seven Seas Entertainment announced they licensed of the light novel and manga series The Weakest Tamer Began a Journey to Pick Up Trash by Honobonoru500, Nama, and Tou Fukino. The story is a heartwarming fantasy tale about a girl who embarks on a journey with her new friend: a humble slime.
The Weakest Tamer licensed for English publication
Seven Seas describes the fantasy story as follows:
Young Ivy can't catch a break. Though she has a few memories of her past life, she was reborn into an RPG-like world in the weakest class, and worse, as the weakest rank. As a no-star Tamer, even her parents want nothing to do with her, and she soon realizes she must survive on her own. She learns to live off the land and salvage what she can from other people's leavings. But when Ivy manages to tame Sora, a lowly slime, everything changes for both of them. There's something special about this frail little monster, and Ivy's care will bring out the best in both of them!
The Weakest Tamer light novel will publish in print and (early) on digital platforms in single large-trim editions. Light novel volume 1 will release in print in May 2022 for $14.99 USA / $18.99 CAN as part of Seven Seas' Airship imprint.
The manga version will be published in print and on digital platforms in single volume editions. Manga volume 1 will release in June 2022 for $13.99 USA / $17.99 CAN.
About Seven Seas Entertainment
Established in 2004, Seven Seas Entertainment specializes in bringing the best of Japanese manga and light novels to North American audiences. They also produce original comics, graphic novels, and youth literature. As of July 2021, Seven Seas and all of its book imprints are distributed by Penguin Random House Publisher Services. For more information, visit the Seven Seas Entertainment official website.