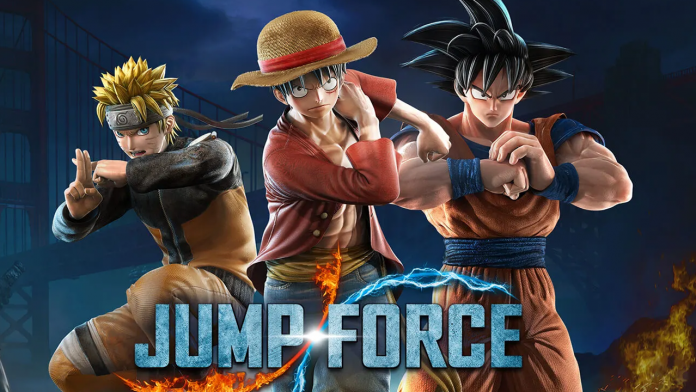 Bandai Namco US announced via Twitter on November 10, 2021 that they will be ending digital sales for their game Jump Force. Any online services will end as well. Included in the end of digital sales and online services are all DLCs for the game and the digital in-game currency. The end of digital sales for North America will start on February 7, 2022.
The online service for the fighting game will end on August 24, 2022, between 6 p.m. and 10 p.m. PDT. Digital sales will end across all platforms that Jump Force is available on. These platforms include: PlayStation 4, Windows PC, Nintendo Switch, and Xbox One.
Our sincere thanks goes out to all Jump Force players and fans for their support; but with all good things, they must come to an end.

Jump Force's availability through digital purchase in the Americas will end on 2/7/2022 at 5 PM PST. pic.twitter.com/upzmWbqmcP

— Bandai Namco US (@BandaiNamcoUS) November 10, 2021
Bandai Namco's official announcement thanks players and fans for their support over the years since the game's initial release in 2019:
Everyone at BANDAI NAMCO Entertainment would like to offer our sincere thanks to all Jump Force players and fans for their years of support. Today, we are announcing the end of Jump Force's availability through digital purchase in the Americas. Jump Force will cease to be available for base game, DLCs and virtual currency purchase on 2/7/2022 at 5:00pm PST for the PlayStation 4, Xbox One, PC, and Nintendo Switch.
Jump Force Single-Player Mode Will Remain Playable
All single-player functions for the game will remain active for players. Single-player will be accessible locally on consoles and PC, including PVP battle modes. "Ranked Match" mode will not be available.
Jump Force was developed by Spike Chunsoft and was initially released in February 2019 for the PC, Xbox One, and Playstation 4. A deluxe edition, which was also released for the Nintendo Switch, came out in August 2020. Jump Force is a crossover fighting game that brought several titular characters from Shonen Jump titles together. This included characters from series like JoJo's Bizarre Adventure, Bleach, Naruto, My Hero Academia, and Dragon Ball Z.
---
Are you considering checking out the game before it goes completely offline in 2022? Let us know in the comments below or on Twitter!