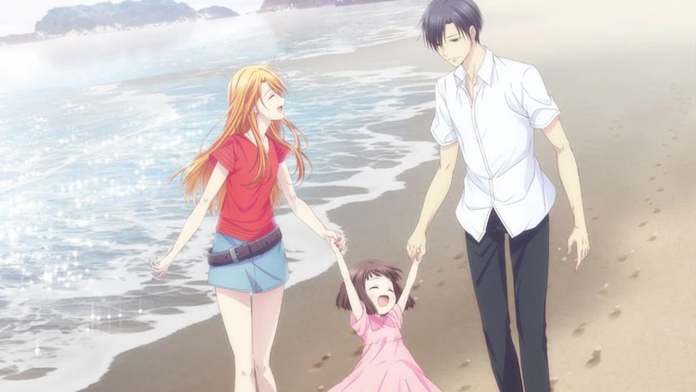 Fruits Basket fans all around the world were sad for the newest adaptation of the series to come to an end earlier this year. However, there are more things to look forward to on the horizon. A new visual and trailer have been released for Fruits Basket – Prelude –, an anime sequel that tells the story of Tohru's parents.
In addition to this, it has also been announced that a sequel story about Kyo and Tohru will be released after the prequel film as well. The films will come out together in Japanese theaters on February 18, 2022.
The new visual for Fruits Basket – Prelude – can be seen below, depicting three sets of footprints and young Tohru holding each of her parents' hands: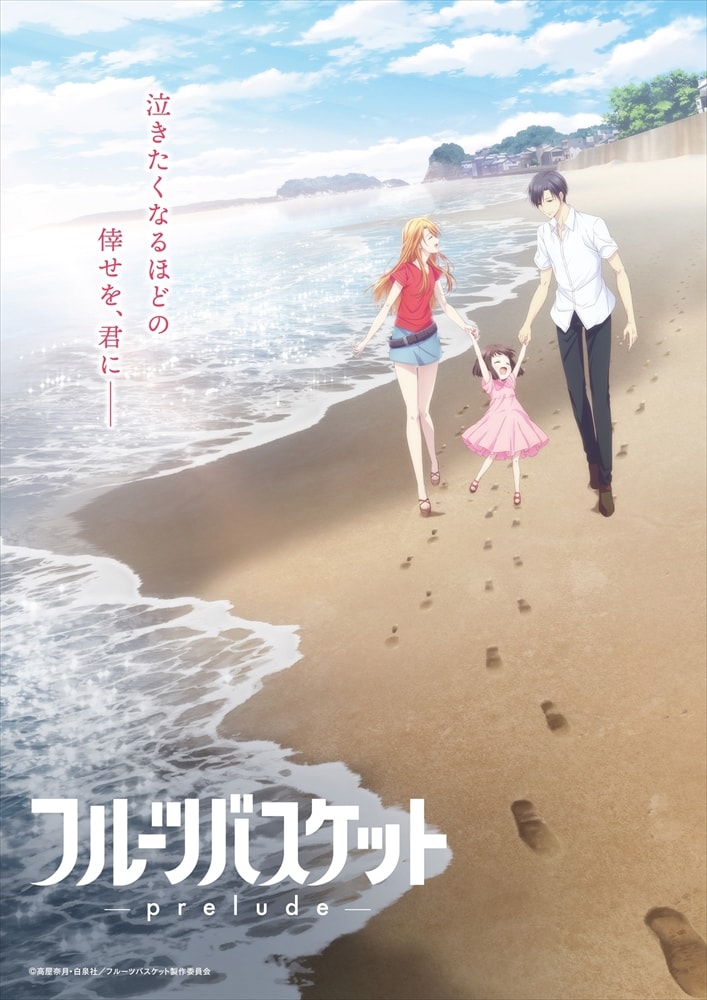 Fans have teared up at the symbolism of those footprints. Katsuya, Tohru's father, is leaving a trail of footprints behind him, showing his life before his death, but no footprints are ahead. Her mother, Kyoko, has a few more footprints, as she lived longer than her husband but tragically died just before the start of Fruits Basket. So Tohru is left walking in the sand alone.
The stories of Tohru's parents and Tohru and Kyo will also be released on Blu-Ray in Japanese theaters the same day as their theatrical release.
For those unfamiliar with the series, Fruits Basket follows the story of a young teenager named Tohru Honda, who finds herself living with members of the Chinese zodiac after the tragic passing of her mother. It's a sweet story of love, belonging, and overcoming life's darkest obstacles.
---
Which Fruits Basket extra are you most looking forward to in 2022? Let us know in the comments below or on Twitter!