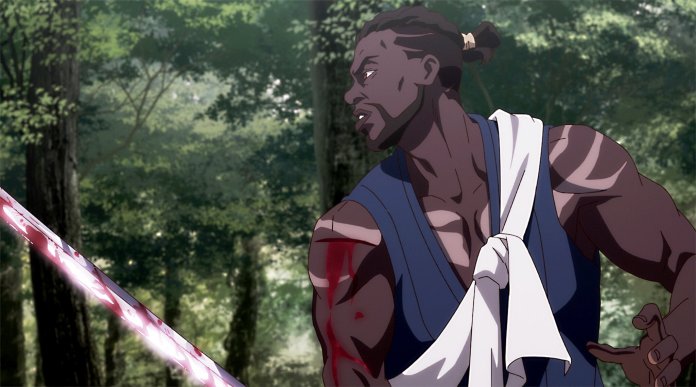 The highly popular Netflix-produced anime Yasuke has been nominated for an award by the NAACP. The series is the work of LeSean Thomas, alongside studio MAPPA, and is a key player in the Outstanding Animated Series category for the NAACP's 53rd Image Awards. The NAACP Image Awards will take place on February 26th at 8:00 p.m. EST on BET.
The NAACP (the National Association for the Advancement of Colored People) is a civil rights organization in the United States, formed in 1909 as an interracial endeavor to advance justice for African Americans by a group including W. E. B. Du Bois, Mary White Ovington, Moorfield Storey, and Ida B. Wells. The group was pivotal in the civil rights movement in the 1960s and beyond.
The Yasuke anime debuted on Netflix worldwide in April 2021 and was widely praised critically and commercially. 
Netflix describes the anime as follows: 
In a war-torn feudal Japan filled with mechs and magic, the greatest ronin never known, Yasuke, struggles to maintain a peaceful existence after a past life of violence. But when a local village becomes the center of social upheaval between warring daimyo, Yasuke must take up his sword and transport a mysterious child who is the target of dark forces and bloodthirsty warlords. The story of Yasuke, the first African samurai who actually served the legendary Oda Nobunaga, will be released to the world.
Yasuke is based on the 16th-century historical figure of the same name. Yasuke arrived in Japan in the service of Italian Jesuit missionary Alessandro Valignano in 1579. Yasuke was one of the several Africans to have come with the Portuguese to Japan during the time period. Not much is known about Yasuke's early life. Historical evidence points to his origin being in Mozambique, but several theories say he may have been Sudanese or Ethiopian. Yasuke served as a samurai under Japanese daimyō Oda Nobunaga during the Warring States Period.
American director LeSean Thomas, known for his work on Children of Ether, Cannon Busters, and The Boondocks, is credited as creator, director, and executive producer for the series. He was assisted by artist Flying Lotus, who composed the music and served as an executive producer on the anime.
---
Do you think Yasuke will win this award? Let us know in the comments below or on Twitter!