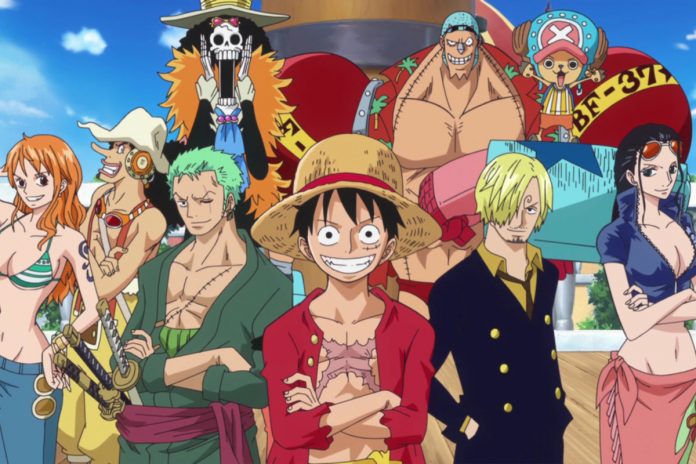 On Tuesday, Crunchyroll announced that a plethora of Toei Animation home video releases will be available under its label. This is a change for many series that were previously licensed under Funimation. Sweeping changes mean that series such as Back Arrow, BEM: BECOME HUMAN, Hetalia World Stars, Life Lessons with Uramichi-Oniisan, and the One Piece anime will be under its label. Funimation made the announcement on their Twitter account as well.
This comes off the back of a previous announcement made by Crunchyroll last Tuesday. The company announced that it acquired the anime series Dragon Ball Z, with the English dub, as well as Dragon Ball and Dragon Ball GT (both the original Japanese version with English subtitles and the English dub). These were previously only available on Funimation's platforms.
Crunchyroll is a very large player in the anime consumption market, and this foray into acquiring more rights in the physical home release market means that its dominance will only grow.
The newest upcoming Toei home video releases will be Back Arrow Part 1 on Blu-ray Disc, being made available on June 28, 2022; BEM: BECOME HUMAN on June 7th; Hetalia: World Stars on June 14th; Life Lessons with Uramichi-Oniisan on June 28th; and One Piece Season 11, Voyage 8 on June 7th.
Funimation and Crunchyroll also announced that content from Funimation and Wakanim will move to Crunchyroll's library. The transition of the website's anime library and simulcast content was completed to Crunchyroll on the same day of the announcement (last Tuesday).
Furthermore, the announcement stated that starting with the upcoming spring 2022 season, Funimation's newly licensed anime series will only stream on Crunchyroll. Funimation will only stream new episodes of continuing series. Crunchyroll posted a list of all titles heading over to its service to get fans excited, which includes anime with English subtitles and English dubs. 
Last year, it was reported that AT&T, the current owner of Crunchyroll, came to Sony and offered to sell Crunchyroll for $1.5 billion USD. The American telecoms giant was looking to offload its assets to minimize its own debt, which totals more than $150 billion, and has reportedly been looking to sell the streaming service for a while. Sony "balked at" the price, which effectively values each unique paying Crunchyroll subscriber at $500 USD. Variety then reported that AT&T had changed the asking price to at least $1 billion USD for Crunchyroll.
---
What are your thoughts on these changes? Let us know in the comments below or on Twitter!