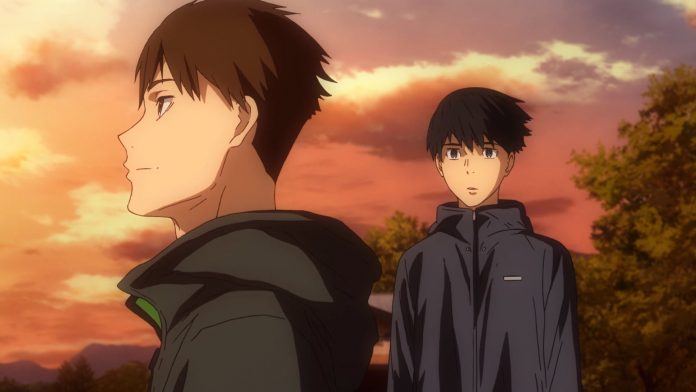 Run With The Wind is a sports anime that felt very fresh to watch after not having too much interest in the genre recently. Running is certainly not something I'd normally think would be interesting to watch – even as a runner myself. But what I found in Run With The Wind was a heartwarming story about a team of friends who are all in pursuit of winning a race (with some pushing here and there from one of the main characters).
The general focus of the series is on two college students, Kakeru and Haiji. Haiji is in full pursuit of fulfilling his running dreams by competing in the Hakoden Ekiden, a relay marathon. Opposite him is Kakeru, a freshman who is a former competitive runner. Haiji is the driving force behind the team of runners he's put together. The team consists of his roommates, who are all to compete in the marathon; a team that includes an international student, a manga fan whose athletic ability isn't quite up to par, and a law student who is initially reluctant to join in.
**Slight spoilers ahead**
The setup of the anime is simple: Haiji has a team made up of his college friends and roommates to get into shape for a 10-part marathon relay race. This rather straightforward story is made all the better throughout each episode. We get to see some of each character's background interwoven with his training for the Hakoden and competition in qualifying events. And while running remains a heavily featured part of each episode, Run With The Wind also gives us a look at the characters' everyday college activities while also living in a dorm together, all within a setting that feels extremely well-lived in!
The series sits at 23 episodes, with none feeling like filler – which is always great to find in an anime series! Each episode feels relevant to the overall story and to the smaller stories of each character.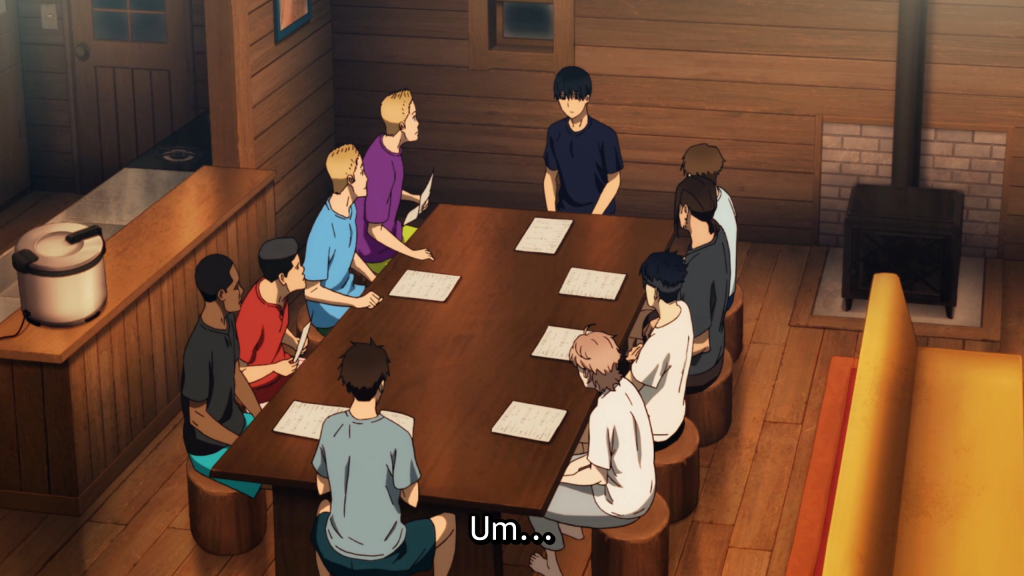 Run With The Wind's Characters
Oftentimes for me, characters can make or break an anime. And Run With The Wind has great characters in spades! With a main cast of 10 characters, all with varying personalities, there's certainly going to be a favorite for just about anyone watching. But apart from the characters being likable, they're used terrifically throughout the series.
Run With The Wind does a great job of setting up meaningful relationships between the characters that make up Haiji's team in the first half of the season. I moved into the second half of the season feeling like everyone had a chance to shine, and their friendships felt naturally fleshed out. This was done through exploring each character's relationship to running and the team while he trained, as well as other areas of his life. This can be seen in Akihiro Harata's smoking habit changing, the team's efforts to gain supporters for their Hakoden run, and Yukihiko Iwakura's change in attitude towards running with the team.
With so many characters to balance, it would have been easy for some to feel underutilized or lost in the large cast. But that's not the case here. Run With The Wind expertly handles the large cast in the lead-up to the 10-part marathon. They come together as a team, having a shared realization that together they can take on the Hakoden with plenty of individual character growth!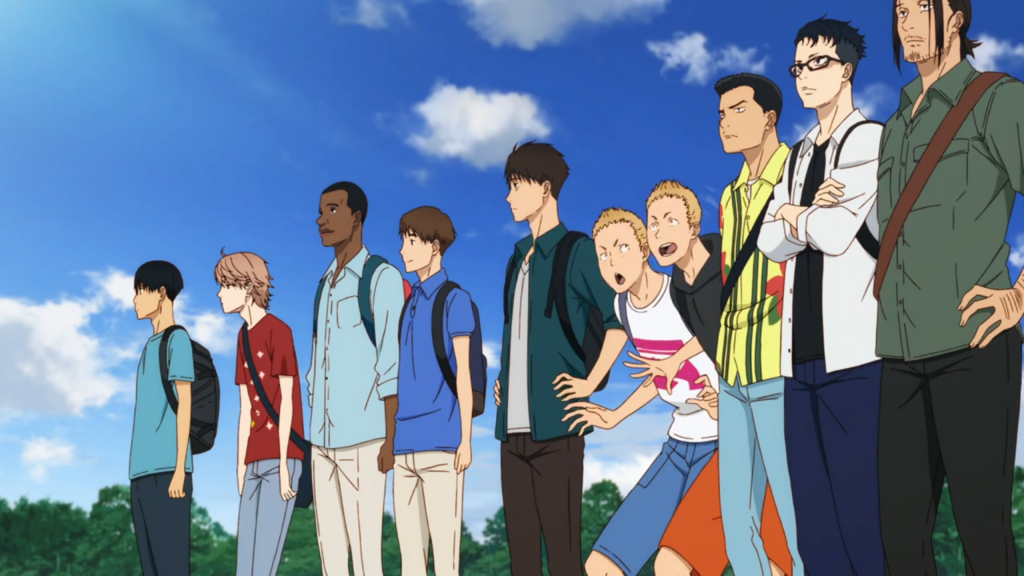 Run With The Wind manages to balance slice of life, sports drama, and that all-too-familiar "power of friendship" idea in a lovely way that makes for an extremely enjoyable show. If you haven't gotten the chance to see it yet, it's one I'd recommend the next time you're looking for something lighthearted to watch.
Other Ways to Enjoy the Story
The anime adaptation is one of several ways to take in the story of Run With The Wind. Other ways to enjoy the story you might be interested in include the following:
The original novel, which was published in 2006
A manga series with six volumes, which was serialized in Young Jump
A live-action film adaptation, which was released in 2009
You can watch Run With The Wind on Crunchyroll.
---
Title: Run With The Wind
Studio: Production I.G.
Producer: Movic, Nippon Television Network, TOHO animation, Toy's Factory, Cygames, Yomiuri Shimbun, MediaLink Entertainment Limited
Director: Kazuya Nomura
Creator: Shion Mura
Rating: PG-13
---
Have you watched Run With The Wind? What did you think of the anime? Let us know in the comments below or on Twitter!