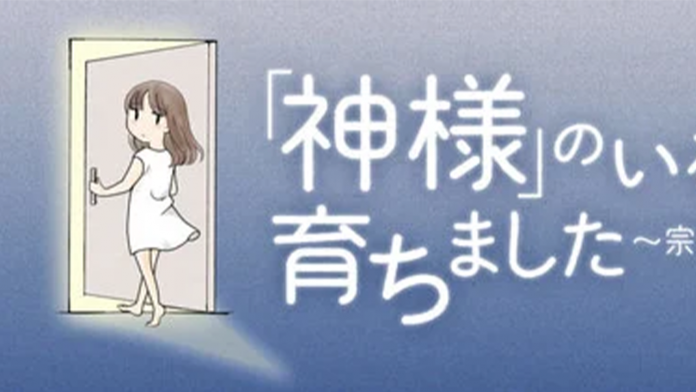 It's not often that manga get pulled from their platforms, and it's even rarer are they pulled because a cult might have been involved. But that's exactly what's theorized with a recent series called "Kami-sama" no Iru Ie de Sodachimashita ~Shūkyō 2-Sei na Watashi-tachi~ (A Home Life With God ~We Children Born Into Religion~). The manga by Mariko Kikuchi was taken down by publishing giant Shueisha after religious backlash, potentially from a group known as Happy Science.
Kami-sama is an anthology manga based on long essay-like dialogue. Every chapter centers on the struggles of children forced into practicing the same religion as their parents. Kikuchi tells a deeply personal story paralleling her own experiences being born into religion, along with interviews from former members of religious groups.
The manga launched on the Yomitai platform on September 22, 2021, and published the controversial fifth chapter on January 26, 2022. The editorial department then removed the chapter on February 10 and apologized for "offending a particular religion or group of believers." The editors stated on March 17 that the other chapters would be removed due to "insufficient fact-checking." Likely a deliberate vague statement.
Kikuchi argued that the manga was not intended as a criticism towards the groups, but as a depiction of a personal life story. She told Weekly Flash magazine that her editor initially said to change the drawings of the altar and institution in chapter 5. But later, she was suddenly told to revise the entire manga. Now the manga is cancelled.
This decision obviously led to the question of who is behind the complaints. According to fringe religious group researcher Yoshirō Fujikura, the pressuring tactics applied here seems similar to those used by an organization called Happy Science. This is a group which has exerted its influence on Japanese media in recent years. However, Happy Science currently denies involvement in getting the manga in question pulled.
Manga author Mariko Kikuchi is also known for her autobiography manga A Life Turned Upside Down: My Dad's an Alcoholic.
What is Happy Science
So what is Happy Science exactly? Formerly known as The Institute for Research in Human Happiness, it's a controversial new religious and spiritual movement. It was founded by Ryuho Okawa in 1986 and has been characterized as a cult. Happy Science has many different arms, including a publication division, schools, universities, and three media entertainment divisions. They also have a political party called the Happiness Realization Party which holds seats in local councils. Recently, the group has offered spiritual "vaccines," which it claims can cure COVID.
Happy Science worships a deity named El Cantare, who they believe is the "Highest God of Earth, the Lord of all gods". They believe that the being was first born on Earth 330 million years ago and that it is the same entity that has been worshipped at different times as Elohim, Odin, Thoth, Ophealis, Hermes and Shakyamuni Buddha. The group's founder, Ryuho Okawa himself, is supposedly the current incarnation of El Cantare.
Additionally, Happy Science also repeats common Japanese far right talking points. Positions which includes the denial of the Nanjing Massacre, the Japanese Army practice of taking comfort women, and a constant fear of China and North Korea.
---
Have any stories about Happy Science and their impact on anime and manga? Let us know in the comments below or on Twitter!