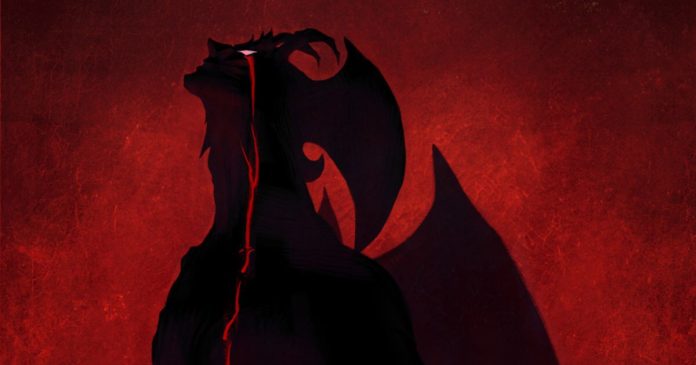 Crunchyroll's third annual Anime Awards showed huge praise for Devilman Crybaby and My Hero Academia last night. Here's a recap of the 2018 Anime Awards.
Hosted this year by Cristina Vee, the 2018 Anime Awards showcased some of the most loved animes and movies of the last year. The award show also featured many guests such as SungWon Cho, Justin Briner, and Geoff Thew.
Also shown at the awards was the announcement of an anime adaptation of The Island of Giant Insects (Kyochuu Rettou) and previews for YU-NO, gen:Lock, and Made In Abyss: Journey's Dawn.
Devilman locked down Best Director and Anime of the Year after coming onto Netflix at the beginning of 2018 and taking the anime world by storm.
The director of the Devilman Crybaby, Masaaki Yuasa, went on Twitter after the awards were announced and said, in Japanese, "Congratulations to everyone involved in the staff."
As a very graphic and visually stunning show, the ten episode series was received very positively by critics and is the first hit anime original released on Netflix.
Meanwhile, My Hero Academia's third season kept the series strong and won five Anime Awards, which includes Best Film, Best English VA, Best Fight Scene, Best Antagonist, and Best Boy.
Christopher Sabat made a very heartfelt video that aired after he won an Anime Award for his performance of All Might as the Best English VA Performance.
"The role meant something to me. As a guy whose definitely not getting any younger or stronger, I can truly relate to All Might. All Might makes me want to be more positive, to share my skills with others, and to be the best father and the best person I can possibly be. My Hero Academia will go down in history as one of the finest anime series of all time and I'm so grateful I've been a part of it."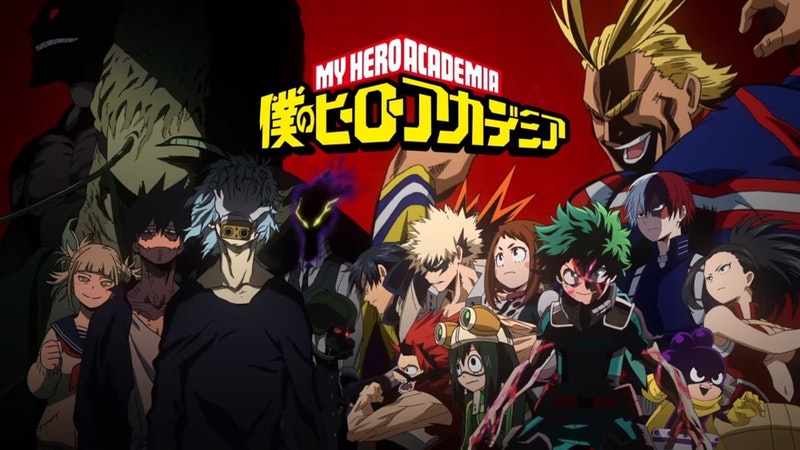 After My Hero Academia: Two Heroes won the award for Best Film, Masahiki Minami, president and producer at Bones, stated in a video that the anime will return in the fall of 2019 season of anime.
"The show isn't currently airing, but everyone at Bones is hard at work to bring it back in the fall. We're hammering away to make something really awesome. I hate to make you wait, but I hope you'll be looking forward to the upcoming series."
Later, Masahiki won the award for Industry Icon for his many years of production work at Bones. He's best known for shows like Cowboy Bebop, Full Metal Alchemist, and My Hero Academia.
Violet Evergarden also won an Anime Award for Best Animation while Darling in the Franxx won for Best Opening Sequence and JoJo's Part 5 won for Best Character Design.
The full list of Anime Awards winners can be viewed below.
Official 2018 Anime Awards Winners
Best Opening Sequence
Darling in the Franxx
Kiss of Death – Mika Nakashima X Hyde
Toshifumi Akai with storyboards by Atsushi Nishigori
Best Ending Sequence
Attack on Titan Season 3
Akatsuki no Requiem – Linked Horizon
Masaki Tachibana
Best Boy
Izuku 'Deku' Midoriya
My Hero Academia Season 3
Best Girl
Mai Sakurajima
Rascal Does Not Dream of Bunny Girl Senpai
Best VA Performance (JP)
Mamoru Miyaho as Kotaro Tatsumi
Zombieland Saga
Best VA Performance (EN)
Christopher R. Sabat as All Might
My Hero Academia Season 3
Best Fight Scene
All for One vs. All Might
My Hero Academia Season 3
Best Protagonist
Rimuru Tempest
That Time I Got Reincarnated as a Slime
Best Antagonist
All for One
My Hero Academia Season 3
Best Animation
Violet Evergarden
Studio: Kyoto Animation
Best Character Design
JoJo's Bizarre Adventure: Golden Wind
Takahiro Kishida
Best Continuing Series
Dragon Ball Super
Studio: Toei Animation
Best Director
Masaaki Yuasa
Devilman Crybaby
Best Film
My Hero Academia: Two Heroes
Studio: Bones
Industry Icon
Masahiko Minami
President & Producer of Bones
Anime of the Year
Devilman Crybaby
Studio: Science Saru
Did you watch the 2018 Anime Awards? Were your choices picked? And what was your Anime of the Year?
Let us know in the comments or on social media!