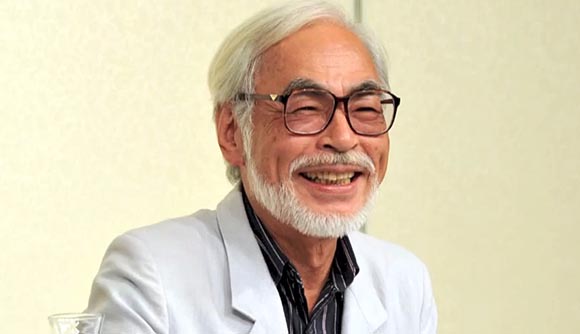 In the latest issue of Bungeishunjū magazine, Toshio Suzuki, film producer and former president of Studio Ghibli, revealed that Hayao Miyazaki's new film will have no deadline.
Miyazaki's next film, titled How Do You Live? (Kimitachi wa dō ikiru ka), is a fantasy action adventure film that was announced back in October 2017.
Despite his announcement to retire from feature films in 2013, Miyazaki can't keep himself from working and he's been working on How Do You Live? since July 2016.
In the past, they believed the film would be done by 2019, but in 2017 Suzuki stated that release date wasn't possible. In fact, Suzuki wasn't even sure if Miyazaki would be able to finish it while he's still alive.
Now, Suzuki is saying they're going to experiment with Miyazaki's film having no deadline attached at all.
Fans have been calling the next film Miyazaki's final film, but Suzuki said "I don't believe it. As long as he lives, [Miyazaki] will probably continue to make films."
Suzuki added, "Just please don't make a second retirement announcement."
Suzuki also revealed that Miyazaki was making this film for his grandson. "Grandpa is moving onto the next world soon but he is leaving this film behind because he loves you".
The film is based on a 1973 book of the same name by Genzaburo Yoshino.
Are you excited for Miyazaki's new film? Do you think it'll be his last film? Let us know in the comments or on social media!