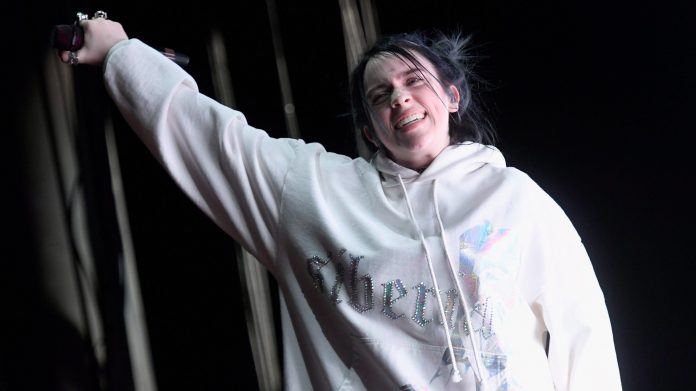 On the 7th of August, popular music artist, Billie Eilish, posted a tweet announcing a brand new merch collaboration with Siberia Hills, a clothing company. But it turns out the artwork on some of the clothing is stolen anime fanart.
After the tweet was posted, people on Twitter quickly noticed that the art on the hoodie is stolen artwork of a character from the Love Live! franchise. That character being Nozomi Tojo. The stolen artwork was first originally posted by @m_qurokawa on twitter where the person mostly draws fanart of Love Live! characters. Many people started tweeting about what Billie Eilish and Siberia Hills have done.
bruh pic.twitter.com/KuFUNQJOPc

— Mr. TV (@el_rtv) August 8, 2019
A few days later Siberia Hills issued an apology to Qurokawa, Billie Eilish, and her fans. Siberia Hills said they were the creative force behind the project and that Billie Eilish shouldn't be held responsible. Siberia Hilla cancelled the merchandise release and will send refunds to those who already purchased the products.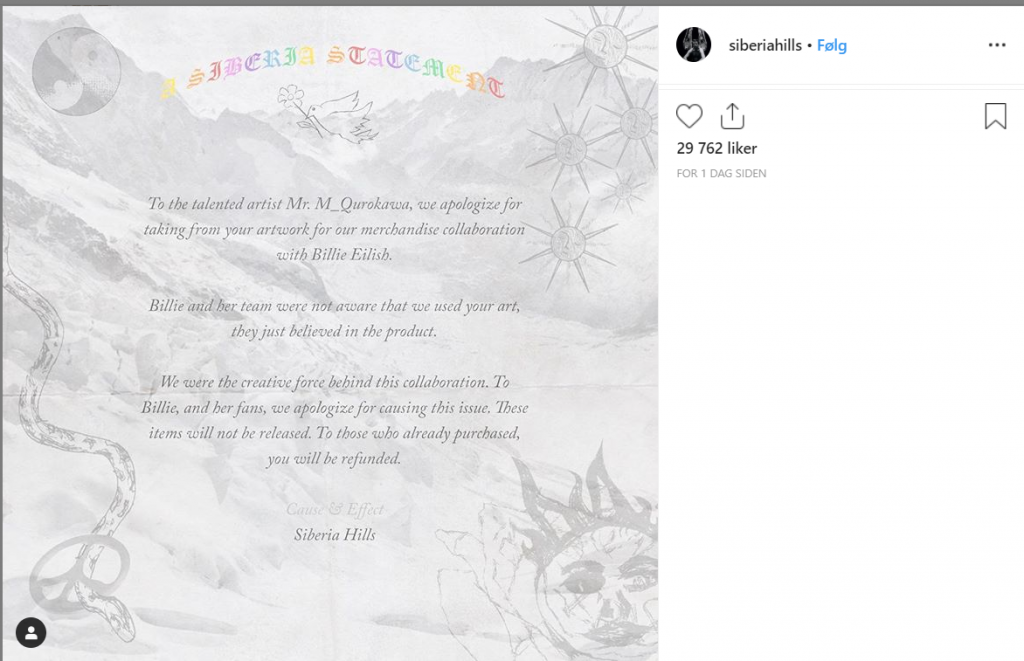 Billie Eilish herself hasn't commented on the situation yet, but it seems like the situation is resolved. The artist tweeted that she didn't allow any of their drawings on the merchandise.
I was informed that a company used one of my fan-art of an existing copyrighted character on the clothes for sale without permission. I didn't permit them to use my fan-art for their design work. I didn't permit them to use my fan-art for merchandise.
(continued)

— 黒河真琴 (@m_qurokawa) August 10, 2019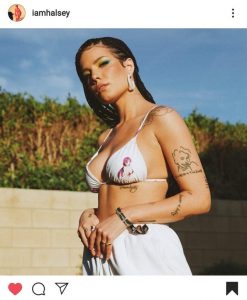 This isn't the first time a celebrity has had Nozomi Tojo on their clothing. A while back another artist, Hasley, posted a picture to Instagram of her in an anime bikini. But on the bikini, we can see a character that looks like Nozomi Tojo. Halsey has since removed the Instagram post.
So what do you think of the controversy? Should the artist take action? Is Billie Eilish responsible in some part? Let us know in the comments down below or on social media!