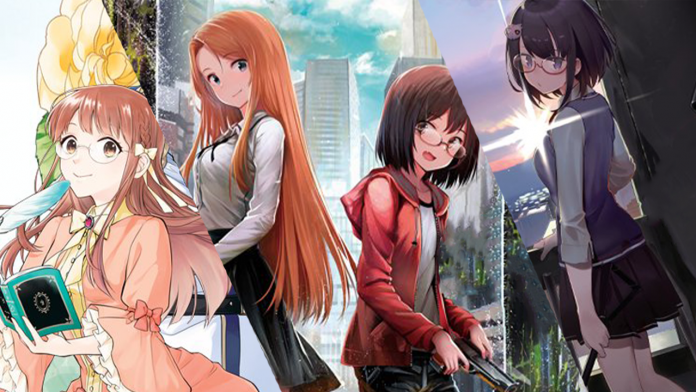 New light novels, manga, and print releases coming to J-Novel Club
On June 5th, digital publishing company J-Novel Club announced several series launching on their platform this month.
The news comes from a Twitch panel hosted by J-Novel Club. During which, they revealed three light novels and two manga digitally available starting today. They also announced three print releases coming soon.
Below, you'll find each announced release coming to J-Novel Club along with their synopsis and current designs.
J-Novel June 2020 Light Novels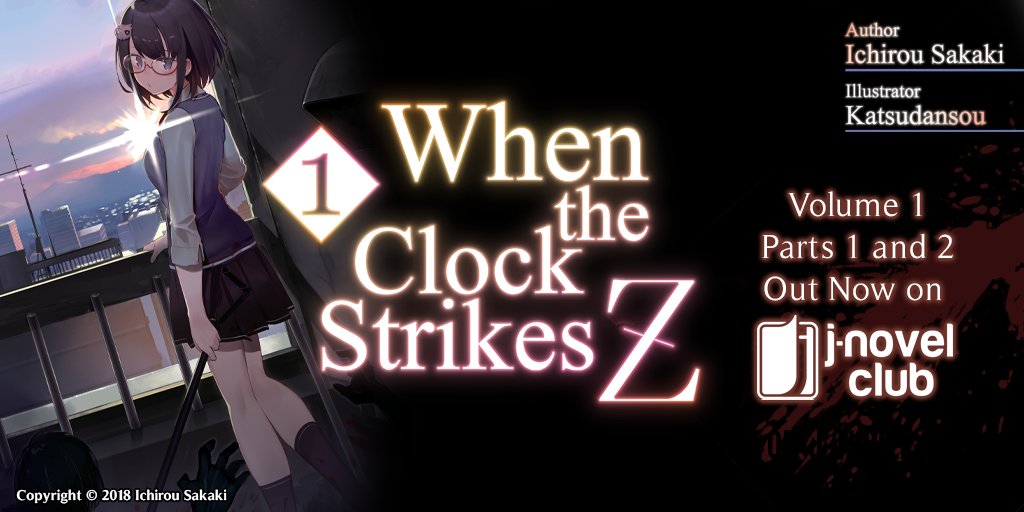 When hardcore FPS enthusiast Dewa Hiroaki pulls off his VR headset and steps outside for the first time in ages, he realizes that the whole world is in ruins! Soon after, he coincidentally runs into horror junkie Judo Otoha, and the two of them team up to endure the zombie apocalypse. One fateful night, a VR AI known as "Raven" leaves them a cryptic message: "Survive, and humanity may flourish once again." Follow these ragtag oddballs as they cling to hope in a hopeless world!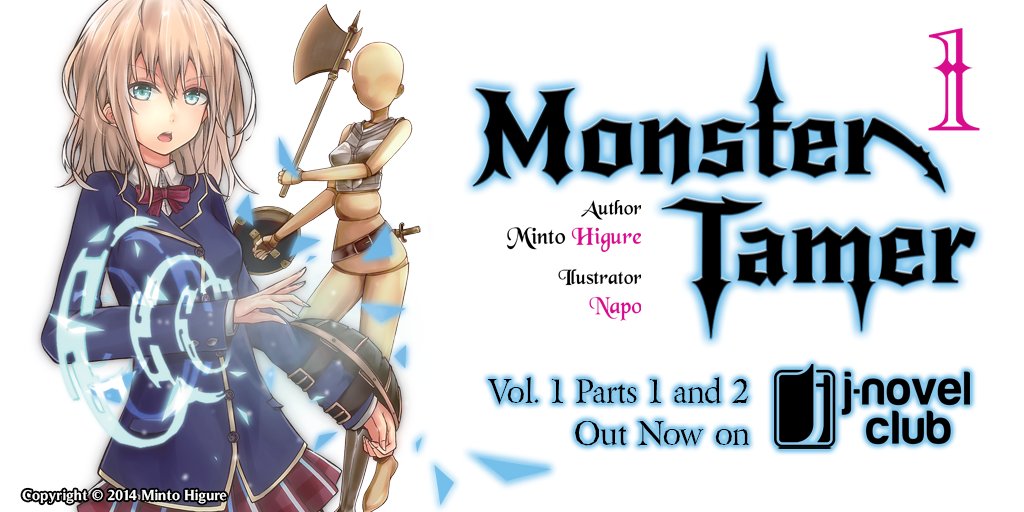 One thousand Japanese high school students are suddenly thrust into an unfamiliar world rife with dangerous monsters. Their survival becomes dependent on those who awaken to unexplainable powers. Majima Takahiro, a normal second-year student, does not get any such power. Instead, he joins the majority of students building the homestead. But when a group of empowered students revolt, Takahiro is left wandering the forest on the verge of death. Having lost all faith in humanity, he finds salvation from an unlikely source: monsters!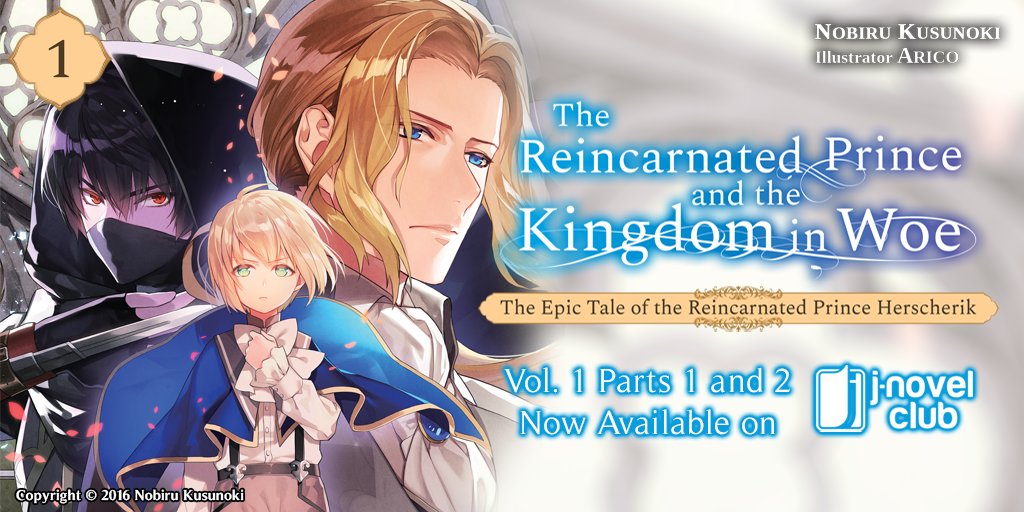 The life of Ryoko Hayakawa, a hard-core otaku, came to an abrupt end the day before her 35th birthday, before she was reincarnated as a beautiful prince in a fantasy world. However, her dream-like royal life didn't last long, as she soon uncovered the depths of politics and corruption of her kingdom. To protect the king and his people, Ryoko, reincarnated as Prince Herscherik, resolved to conquer the darkness within his country. The problem was, the prince had no physical strength or magical powers, and even his stunning looks were surpassed by every other member of the royal family. Still, the prince persevered, using the skills he acquired during his previous life—the experience of an office worker, Ryoko's drive for change, and her otaku brain.
J-Novel June 2020 Manga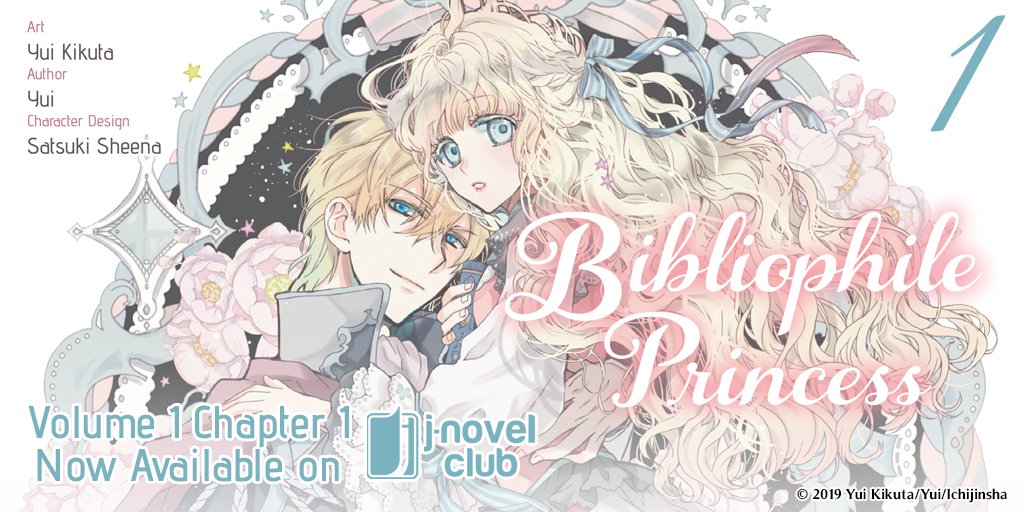 When book-loving Lady Elianna spots Prince Christopher—her betrothed in name only—consorting with another noble lady, she realizes the recent rumors must be true. The prince has someone he truly loves, which means the annulment of their engagement is both inevitable and fast-approaching. What she doesn't realize is that this is merely a surface ripple—one of many where the truth runs deep, in a conspiracy surpassing her imagination!
As a plain, unassuming noble's daughter, Marielle doesn't stand out in high society. Imagine her surprise when she receives a marriage proposal from the sought-after Simeon, second-in-command of the Royal Order of Knights! Simeon, the heir to an earldom, is highly accomplished in scholarly and military arts—and he's gorgeous. So why did he propose to such an unremarkable noblewoman? Despite being a target of envy and scorn, Marielle is happy. After all, Simeon seems to be exactly her type: a dashingly handsome man with glasses who appears gentle on the outside, but who has a dark and scheming side! Welcome to Marielle's world, where people aren't always what they seem—and a prim, proper exterior can hide the heart of a sly and devious fangirl!
J-Novel June 2020 Print Releases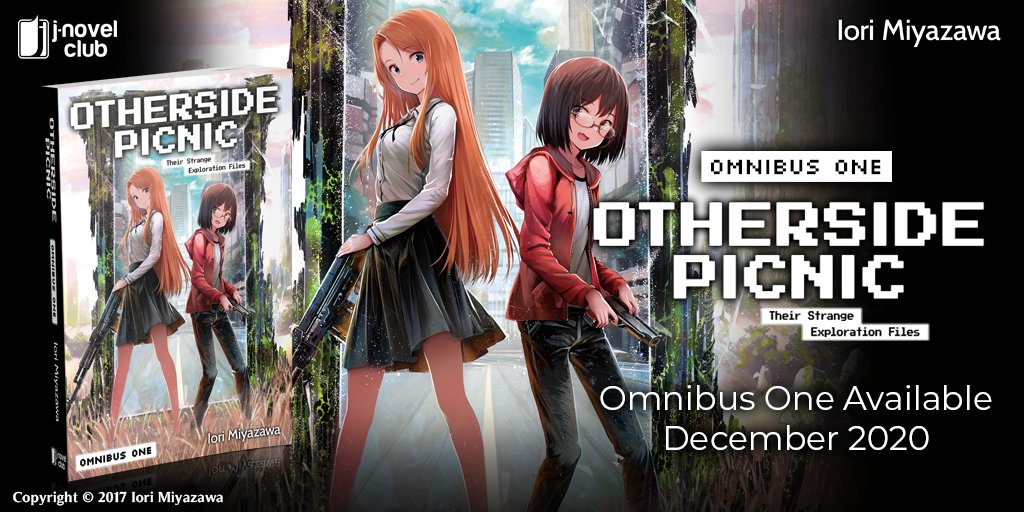 Her first encounter with Toriko Nishina was on the Otherside after seeing "that thing" and nearly dying. Ever since that day, exhausted university student Sorawo Kamikoshi's life changed. In this Otherworld, full of mystery, which exists alongside our own, dangerous beings like the Kunekune and Hasshaku-sama that are spoken of in real ghost stories appear. For research, for profit, and to find an important person, Toriko and Sorawo set foot into the abnormal. A tale of two girls' bizarre exploration and survival, brought to you by an up-and-coming Sci-fi author!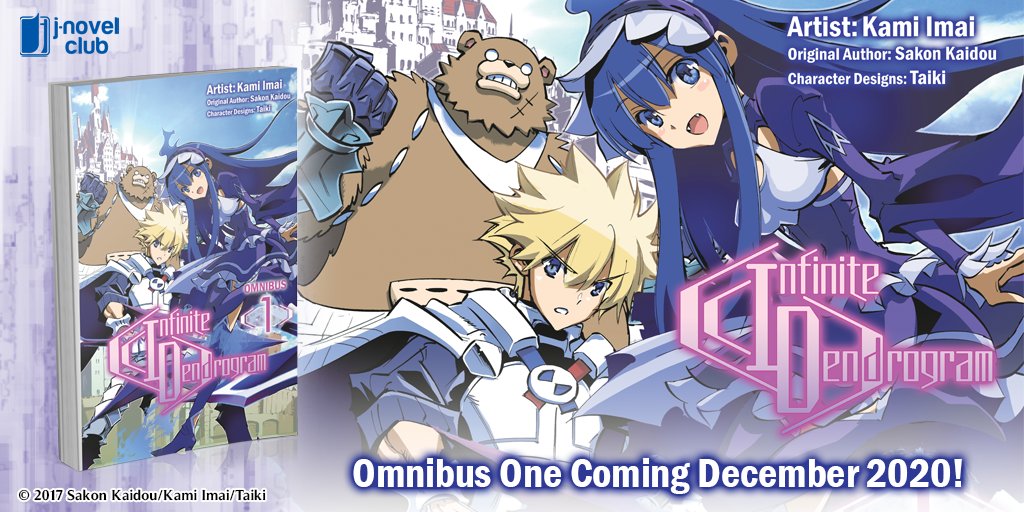 In the year 2043, Infinite Dendrogram, the world's first successful full-dive VRMMO was released. In addition to its ability to perfectly simulate the five senses, along with its many other amazing features, the game promised to offer players a world full of infinite possibilities. Nearly two years later, soon-to-be college freshman, Reiji Mukudori, is finally able to buy a copy of the game and start playing. With some help from his experienced older brother, Shu, and his partner Embryo, Reiji embarks on an adventure into the world of Infinite Dendrogram. Just what will he discover and encounter in this game world known for its incredible realism and infinite possibilities?
Meet Rio: a callous orphaned boy living in the slums. At only 7-years-old, he realizes he's actually the reincarnation of Haruto Amakawa, a Japanese university student with a tragic past. While still reeling from this shocking epiphany, Rio also comes to learn that he possesses extremely potent magical abilities and uses his new powers to solve the kidnapping case of a little girl. His good deed is acknowledged, and he's rewarded by being enrolled into… a prestigious academy for noble children…?
About J-Novel Club
J-Novel Club has published over 450 volumes of manga and light novels in their three years of service. They provide free previews of all their series and members can read volumes as they're translated. You can sign up to be a J-Novel Club member for $4.95 a month.
Check out some of these great reads over on J-Novel Club today. Let us know what you thought of them in the comments on Twitter!