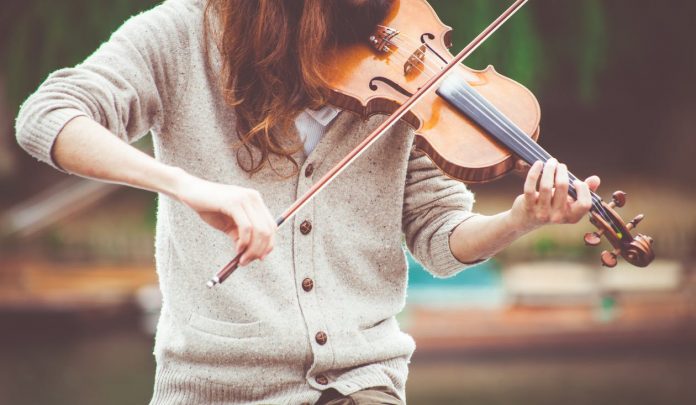 With COVID-19 remaining an issue, what better way to pass the time at home than with some chill anime songs? Across the huge catalog of anime that's been created, there's a wide variety of fantastic songs to take in. To make it easier, I pulled together some chill atmospheric anime songs that are the perfect options to relax to.
"Chime" by Ai Otsuka
"Chime" by Ai Otsuka was the second opening to the rebooted Fruits Basket series in 2019. It's perfect as an opening for an anime that marries magical realism and slice of life. "Chime" serves as little refreshing piece of music at the start of the episodes it opens. As the music video says, it's "a chime of beginning to you who are going to take a new step". Listening to it brings a sense of new beginnings. Something we could all use a bit of right now.
amzn_assoc_tracking_id = "jotakunetwork-20"; amzn_assoc_ad_mode = "manual"; amzn_assoc_ad_type = "smart"; amzn_assoc_marketplace = "amazon"; amzn_assoc_region = "US"; amzn_assoc_design = "enhanced_links"; amzn_assoc_asins = "B08129H4MN"; amzn_assoc_placement = "adunit"; amzn_assoc_linkid = "d86b978761c940712abba2ac3a9aafd6";
//z-na.amazon-adsystem.com/widgets/onejs?MarketPlace=US
"Brave Song" by Aoi Tada
"Brave Song" is the ending to the 2010 anime Angel Beats! sung by Aoi Tada. This song plays over a slowly changing ending to the 13 episode series. It ties in nicely with the story of Angel Beats!, but also stands on its own as a relaxing song. With string instruments and a pretty relaxed pace, this song is an excellent addition to your anime playlist for some calm listening.
"Calling" by Oda Kaori
"Calling" was the ending to the 2007 series Baccano! which follows a story across three different time periods. "Calling" certainly fits both the visual and audio aesthetics of the anime, with the song playing over an ending that pictures a slow moving shot of railroad tracks. Like the other songs on this list, this ending captures the atmosphere of the anime it was paired with and would be a great addition to your playlist if you're looking for a song that's soothing!
"Wind" by Akeboshi
Used as the first ending to the original Naruto anime, "Wind" really encapsulates the title of the song. Using the piano and violin, the song is calming with a bit of energy to it that makes it a great option to wind out your anime-inspired playlist during quarantine. Perfect as an ending to Naruto, this song is sure to bring up nostalgia for the anime it helped round out episodes for.
Whether you're looking to add to your playlist or just hoping for a one off listen, let us know what you thought of the songs here! Did you add them to your playlist permanently? Let us know in the comments or on Twitter.