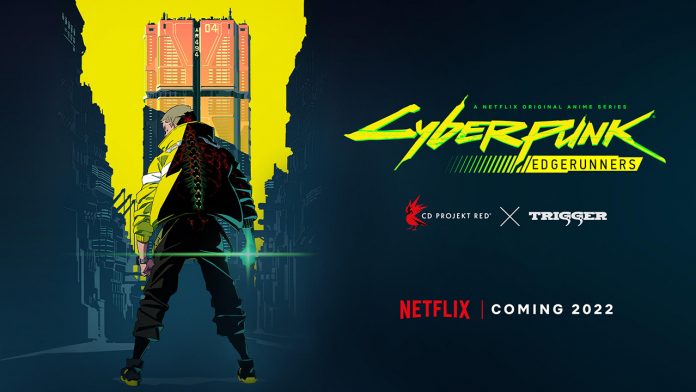 Studio Trigger and CD PROJEKT RED have announced a brand new anime, Cyberpunk: Edgerunners set in the world of their latest game, Cyberpunk: 2077. It will follow an entirely new cast of characters in the video game's setting of Night City.
Cyberpunk: Edgerunners anime by Studio Trigger coming to Netflix in 2022
Cyberpunk: Edgerunners follows a kid from the streets faced with a world obsessed with body modification, and dependent on technology. To protect himself, and to fight for his own life he becomes an "Edgerunner". This series will be available in 2022 on Netflix.
Director Hiroyuki Imaishi (Promare, Kill la Kill) said about the target audience: "We are making the anime that both Cyberpunk fans and those who are not so familiar with the game can enjoy."
Both Imaishi and Yoh Yoshinari (Brand New Animal, Little Witch Academia) will direct this ten-episode Netflix original. They're also handling character design with star animator Yuto Kaneko's assistance (Little Witch Academia).
"The cyberpunk genre began when we were teens," says Yoshinari, "and we are excited to create something in the genre after all these years."
Yoshiki Usa (Promare, SSSS.GRIDMAN) is writing the screenplay for Cyberpunk: Edgerunners along with Masahiko Otsuka (Kill la Kill, Promare). The anime's score will also be composed by Akira Yamaoka (Silent Hills, Contra).
It's still a long time until the 2022 anime, but the hype for Cyberpunk: Edgerunners is already starting. Let us know in the comments or on Twitter if you can't wait to see it!