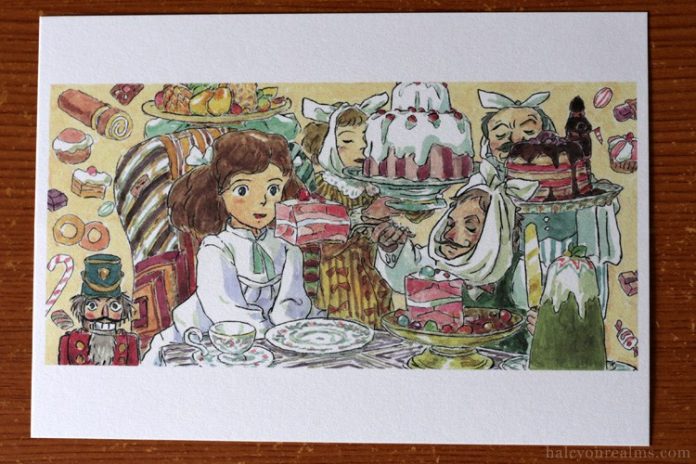 The Christmas season is filled with all sorts of magic, and what better way to feel that magical spirit than to combine it with the fantastical art of acclaimed filmmaker Hayao Miyazaki? Back in 2014, the famous animator contributed to an exhibit centered around E.T.A. Hoffman's The Nutcracker and the Mouse King. The exhibit was shown in the Studio Ghibli museum in Mitaka, Tokyo, Japan from 2014 to 2015 and featured Miyazaki's interpretation of the famous Nutcracker story and stage play. The magical prowess of his films are evident in the pictures of the exhibit, particularly in the water color illustrations.
The Nutcracker exhibit provided a hands-on experience for the museum goer, complete with art books and sculptures. Although we aren't able to go to Miyazaki's exhibit anymore, we can still view the beautiful artwork online. Perusing these illustrations is perfect for a relaxing Christmas night. Although photos weren't allowed inside the museum, we can view much of the artwork from the postcards and pamphlet given to guests. There's even a Miyazaki pig telling a story (in Japanese) in the pamphlet. These pictures are a perfect way to feel the Christmas spirit this holiday season.
What do you think of these Nutcracker illustrations by Miyazaki? Let us know in the comments below or on Twitter.