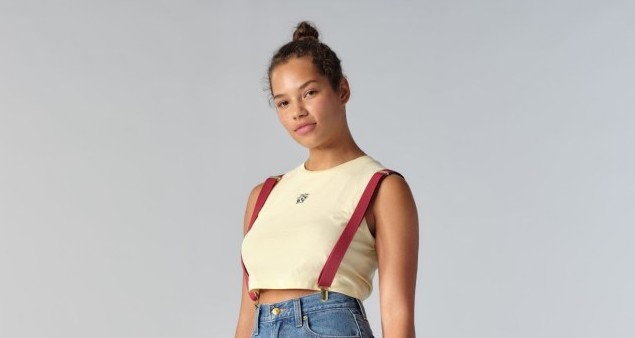 February has seen the release of a variety of different anime and manga-inspired merch. From a surprise Pokémon collaboration with Levi's to a new card game based on the Subecho manga, there's a host of interesting pieces to look at this month.
Pokémon Meets Levi's in Apparel Merch
In January 2021, Levi's shared a teaser for a new collaboration on Twitter. With Pokémon's 25th anniversary taking place this year, the collection is set to feature apparel such as socks, hoodies, shirts, and hats. 
The Pokémon collection is quite large, with a number of different items. One particular set that fans might really enjoy, especially if they're a casual cosplay lover, is the Togepi shirt, matching suspenders, and Pikachu socks ensemble. Levi's has presented all these pieces together, really capturing an everyday cosplay look.
Daisuke Nishijima's Manga Gets Card Game
On January 31st, a card game based on Daisuke Nishijima's manga Subete ga chotto zutsu yasashī sekai was published. Priced at 2,860 yen, the card game is available at bookstores and game stores in Japan.
Nishijima's award-winning manga was originally published in 2012. The story follows a tiny island village that lives under silence and often has very small harvests. The village has seemingly become forgotten by others until a man arrives one day and plants a "tree of light."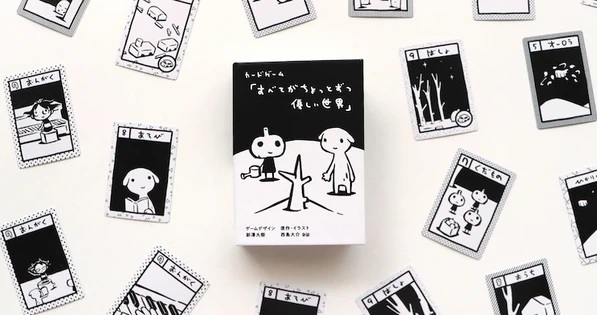 The card game based on Nishijima's manga is meant to serve as a new way to experience the story. The characters and items that are part of the game have been pulled directly from the manga and can be seen on the very distinct cards. 60 cards are included in the card game.
Laid-Back Camp Manga Merch: Sierra Cups
Laid-Back Camp fans are in for a unique piece of merchandise that you can take camping. As part of a collaboration with Alpen Outdoors, a Japanese company that focuses on outdoor lifestyle products, a limited release Sierra Cup is currently available in stores and online.
The Laid-Back Camp Sierra Cups feature the traditional Sierra Cup design. A wide top and a smaller bottom allow for easy stacking. A wire handle with a protective cover lets you attach the cup to a belt or backpack easily. The bottoms of each cup feature chibi faces of main characters Nadeshiko Kagamihara and Rin Shima.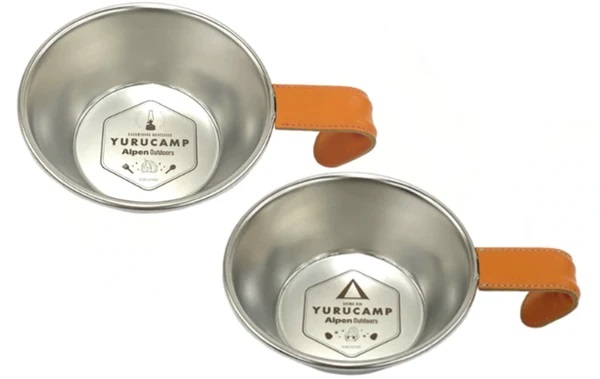 ---
What are you most excited to see in terms of new anime and manga-related merch this year? Share your thoughts with us in the comments or on Twitter.