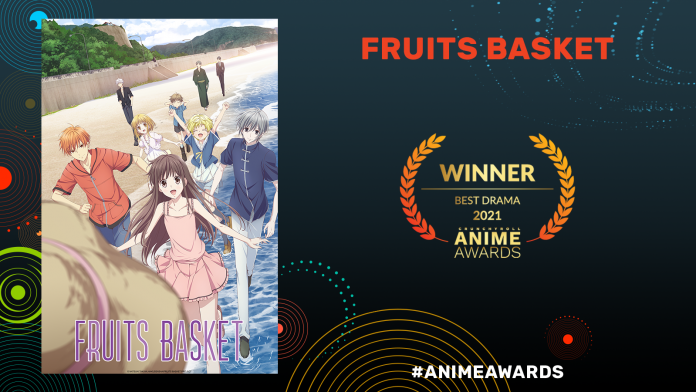 On February 19th, Crunchyroll had its 5th annual Anime Awards. Among the winners was the beloved shojo series Fruits Basket, which took home the "Best Drama" award and received something pleasantly surprising. The new surprise was released on Funimation's Youtube channel on the same day.
Funimation released a new video showing a recap of season two while also giving fans a new sneak peek of the final season. The video also reminded viewers that the final season will kick off this April. The recap focused largely on what happened at the very end of season two, including the revelation of Akito's true identity. If you just want to watch the sneak peek and skip the season two recap, you can skip to 5:52 on the video below. 
The video shows a key conversation between Kyo and Tohru, a confrontation between Hatsuharu and Akito, the romantic tension between Shigure and Akito, and other hints towards the third season entitled Fruits Basket: The Final. Judging from the manga and this new sneak peek, this season is sure to be intense. Viewers are ready for all the heart-warming drama that this final installment will entail. 
---
Are you excited for the third and final season of Fruits Basket? Let us know in the comments below or on Twitter!