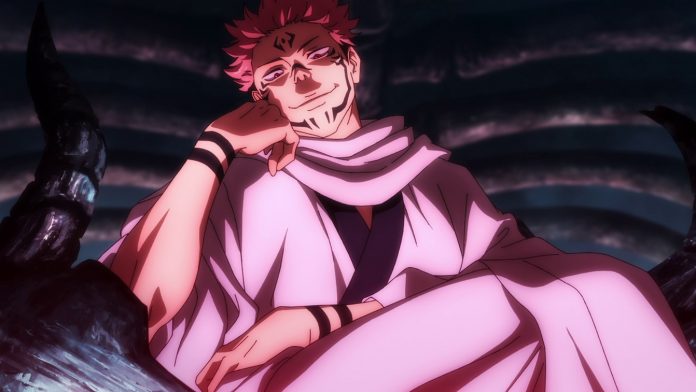 On Friday, February 19th, Crunchyroll had its fifth annual Anime Awards. Over 15 million votes were cast from all around the world, across 18 categories, providing a well-backed set of results for the winners.
Last year's Anime Awards only had 11 million votes, so this year even more fans put their voices in the ring to vote for their favorite characters and stories. The countries with the most votes were the United States, Mexico, and Brazil.
In addition to naming the winners of each award, Crunchyroll also announced five new anime series coming to its platform later this year. These shows are as follows: Tokyo Revengers, Zombie Land Saga: Revenge, I've Been Killing Slimes for 300 Years, Joran: The Princess of Snow and Blood, and ODDTAXI.
The winners were announced during an online event yesterday, hosted by Tim Lyu and Crunchyroll-Hime. You can view the original reel here, or view the award show here.
Crunchyroll Anime Awards 2021 Winners
Anime of the Year: JUJUTSU KAISEN
Best Animation: Keep Your Hands Off Eizouken!
Best Fantasy: Re:ZERO -Starting Life In Another World- (Season 2)
Best Drama: Fruits Basket (Season 2)
Best Comedy: Kaguya-sama: Love Is War?
Best Girl: Kaguya Shinomiya, Kaguya-sama: Love Is War?
Best Boy: Shoyo Hinata, HAIKYU!! TO THE TOP
Best Protagonist: Catarina Claes, My Next Life As A Villainess
Best Antagonist: Ryomen Sukuna, JUJUTSU KAISEN
Best Fight Scene: Deku Vs. Overhaul, My Hero Academia (Season 4)
Best Score: Kevin Penkin, Tower Of God
Best Director: Masaaki Yuasa, Keep Your Hands Off Eizouken!
Best Character Design: Mayuka Ito, Aidairo, Toilet-bound Hanako-kun
Best Couple: Nasa Yuzaki & Tsukasa Yuzaki, TONIKAWA: Over The Moon For You
Best VA Performance (JP): Yusuke Kobayashi as Natsuki Subaru, Re:ZERO (Season 2)
Best VA Performance (EN): Zeno Robinson as Hawks, My Hero Academia (Season 4)
Best Opening Sequence (OP): Wild Side (ALI), BEASTARS
Best Ending Sequence (ED): LOST IN PARADISE (ALI feat. AKLO), JUJUTSU KAISEN
---
Did any of your favorites take home awards this year? What do you think of the results of the Anime Awards? Give us your thoughts in the comments below or on Twitter.