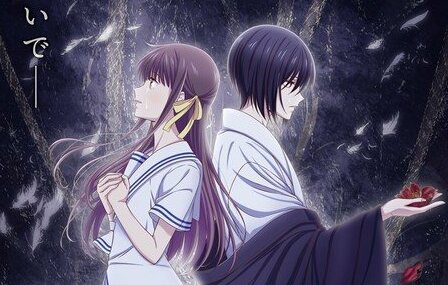 The wait for Fruits Basket: The Final is almost over! The third and final season of the shojo series is set to premiere at the beginning of next month for audiences all around the world. However, in a fun and unexpected twist of events, Funimation has announced that viewers can enjoy a special early premiere of the season on March 19, 2021. Yes, that's right: TOMORROW.
The special premiere will be for the dubbed version of Fruits Basket: The Final. This is also an interesting turn of events because typically the dub comes out after the subbed version. But hey, we're not complaining!
According to the anime streaming service, the premiere of this dubbed episode will be on March 19th at 12 pm EST/9 am PST. It will be available to watch on Funimation for viewers in the US, Canada, Ireland, and the UK. It will also be available to watch in New Zealand and Australia through AnimeLab.
Along with the early release of the first dubbed episode, the premiere will also feature appearances by some of the cast, including Jerry Jewell (Kyo), Eric Vale (Yuki), Colleen Clinkenbeard (Akito), Ian Sinclair (Kureno ), and Brina Palencia (Isuzu).
In addition to this new early premiere, Funimation also announced their partnership with Kung Fu Tea. The tea site will be giving away a month of free anime with the purchase of any drink on their site. In addition to this, starting on April 1st, you'll be able to buy limited edition Fruits Basket-inspired teas from the shop online, and each tea comes with a sticker from the award-winning shojo series (while supplies last; see below). Funimation released the following visual as part of the promotion:
The flavors are unique to the characters they were inspired by:
Yuki–Taro Slush
Tohru–Strawberry Blush Slush
Kyo–Mango Madness!
In order for a chance to win that free month of anime through Funimation and Kung Fu Tea, you must scan the QR code on the lid of the drink. As for the Fruits Basket stickers, for a chance to grab one of those, you'll have to hurry! They're only available while supplies last.
The official trailer of the final season also dropped last week and can be viewed below.
---
Are you excited for this early release of Fruits Basket's third season? Let us know in the comments below or on Twitter!