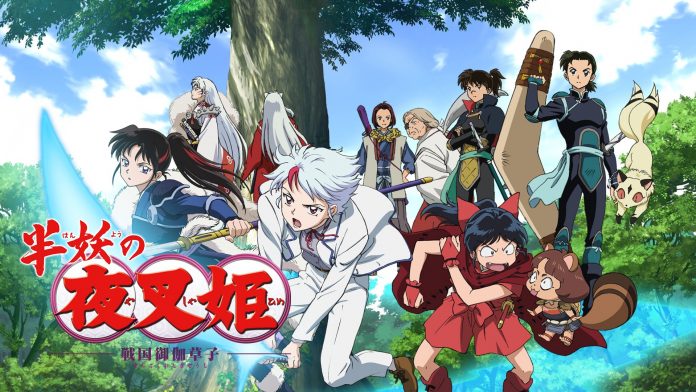 The English dub of the highly anticipated second season of Yashahime: Princess Half-Demon has just started its release, as of November 5th. The show can be streamed exclusively on Funimation, Crunchyroll, and Hulu.
The second season of the Inuyasha sequel series is titled Yashahime: Princess Half-Demon – The Second Act. The entire first season can be streamed both in Japanese and English on these three streaming platforms. As of now, however, only the second season's first episode, "Wielding the Tenseiga," can be viewed in English. The first five episodes of the second season can already be streamed in Japanese, but dub viewers will need to wait patiently as the English version is released each week, a little behind the Japanese schedule.
The announcement that the dub would hit these streaming services came on Thursday, November 4th. It was announced via the Viz Media Twitter account as follows:
Yashahime: Princess Half-Demon is the sequel series to the classic anime Inuyasha and follows the adventures of Maroha, the daughter of the titular character of the original series, Inuyasha, and the female protagonist, Kagome. She and her half-demon cousins, Towa and Setsuna, travel between time periods, as Kagome did in her youth. It's a little more complicated than it seems, though, as Setsuna gets stuck in the past without her twin, while Towa is sent to modern-day Japan (having come from feudal Japan). She is soon found and raised by Sato, Kagome's brother, staying with him for ten years until the portal is reopened.
However, when she reunites with her sister, Setsuna has no recollection of Towa. She is now a demon slayer working for Kohaku. The series takes off from there and follows Towa, Setsuna, and Maroha as they travel between times to uncover their pasts and find what they've lost.
---
Are you excited for the second season of Yashahime: Princess Half-Demon? Let us know in the comments below or on Twitter!