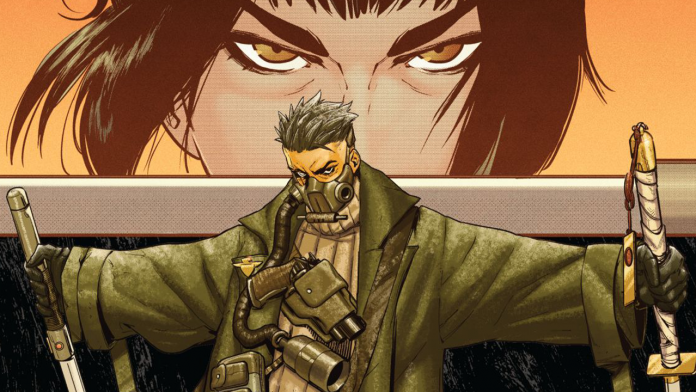 Last month, we posted our interview with comic creator Garrett Gunn, where he talked about his newest project and Kickstarter, anime-inspired Postmasters.
Postmasters is a story about a post-pandemic America, where the whole country has been ravaged by a deadly virus because they were unable to manage it or respond to it in time. Now, the world is in chaos and the only thing that hasn't stopped is the postal system. Enter Postmasters. They must give up their identities and lives to take on the dangerous assignments of crossing dangerous "Freedom Zones" and delivering mail around the country. These Freedom Zones are crawling with monsters, people whose DNA had been mutated after having been exposed and unvaccinated to the virus.
The main character, 32, sets off to deliver a peculiar envelope and meets another Postmaster, Peach, along the way. Together, they will venture across the wasteland of post-pandemic America and deliver mail in the most deadly of circumstances.
That Kickstarter now only has three more days to go, so if you want to be one of the many backers and receive special bonuses, be sure to check it out. They have recently passed the $12,000 and $13,500 thresholds and have unlocked "Cover A and the KS exclusive upgraded to thick matte laminate cover stock" and all backers receiving a physical copy will also receive a "free 5×7 concept art print". The $15,000 stretch goal will give all who receive Cover A an upgraded foil stamping.
For more information, hop on over to the Kickstarter for Postmasters here. And be sure to read more about it via Garrett's interview here.
---
Are you looking forward to the new comic Postmasters? Let us know in the comments or on Twitter!