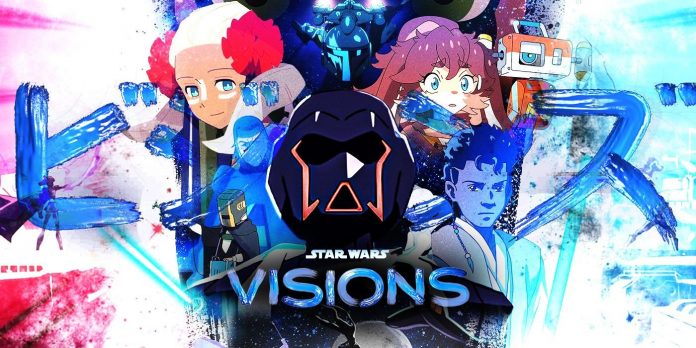 The Star Wars universe is a rich one full of limitless potential in the world of storytelling. This can be seen through the anime anthology Star Wars: Visions. In recent years, Disney and LucasFilm have done a lot to share fresh stories from the galaxy far, far away. This anthology was a great example of them releasing such stories in a new, unique way.
The anime anthology consists of nine episodes, ranging from around 13 to 25 minutes in length. Each one was created by a famous Japanese anime studio and done in their own art style. As mentioned in a previous article, the companies that collaborated with Disney are as follows:
*Production I.G.
*Science Saru
*Studio Colorado
*Kinema Citrus Co.
*Geno Studio
*Trigger, Inc.
*Kamikaza Douga
The following is a list of each episode, its plot, and my overall thoughts after watching each one:
The Duel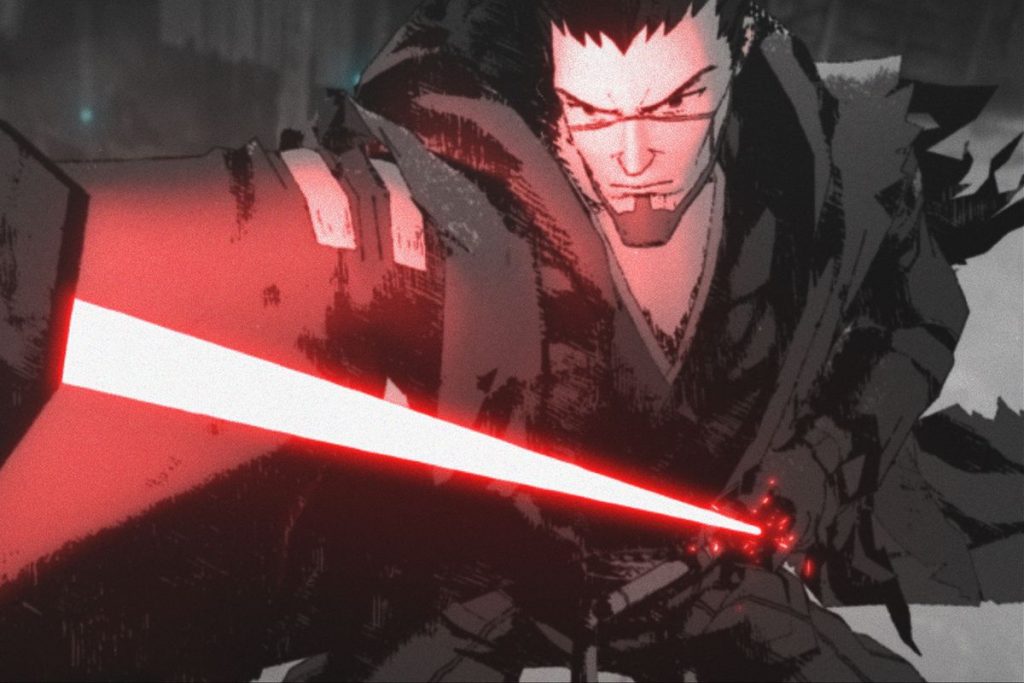 "The Duel" is the first episode of Star Wars: Visions and was produced by Kamikaza Douga. It was done in a black-and-white art scheme that made it look like a retro samurai anime. And it moves like a motion comic. This was especially cool because samurai were a big part of the original inspiration of George Lucas' vision for Star Wars.
This episode was a reimagining of a Jedi and Sith duel in a village that looked like it took place in an alternate feudal Japan. The only colors appearing in this 2D animation-style episode were the lights coming from the lightsabers and other sources of light, including the beams coming from blasters. This added to the episode's unique aesthetic.
A spin-off book was released a month after the anthology. So, if you enjoyed this episode and want more, you can check out Ronin: A Visual Novel by Emma Mieko Candon. 
Tatooine Rhapsody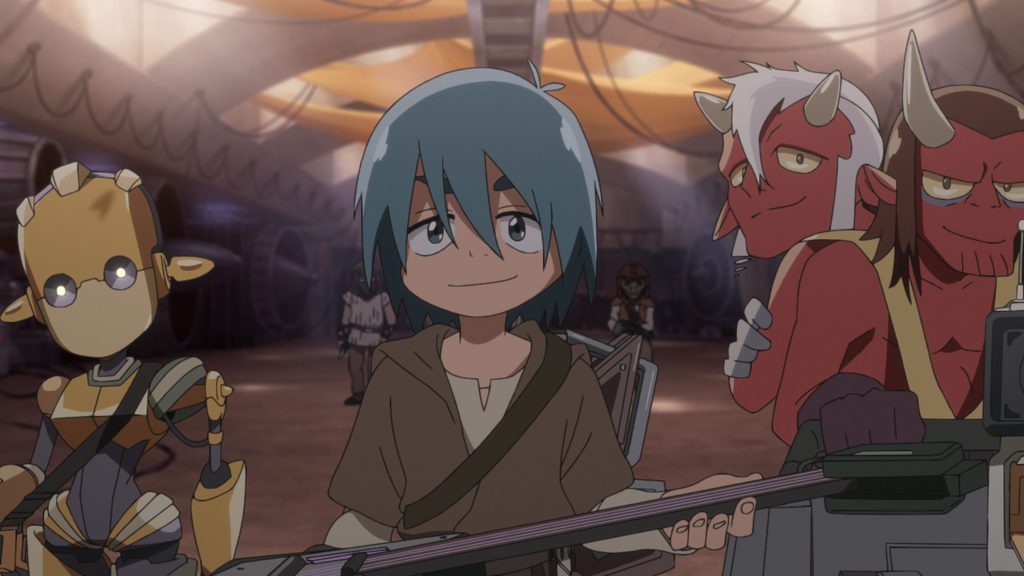 The art style in "Tatooine Rhapsody" was very different from "The Duel" and many other episodes in this anthology. It was a cute, almost chibi style, and the story was relatively light-hearted but with some deep emotional driving factors. It followed a rock band in the Star Wars universe who must try to convince Jabba the Hutt not to kill one of their bandmates by playing one final song. They gave this song all they had in them while performing in front of Jabba and what looked to be tens of thousands of other people who came for entertainment. 
This episode was produced by Studio Colorido and featured recognizable characters from the original Star Wars franchise and gave the audience something new and fun. I really enjoyed this episode and liked how they were able to create such a compelling narrative in such a short amount of time. This anthology did this with every episode, and it was very impressive and well done. 
The Twins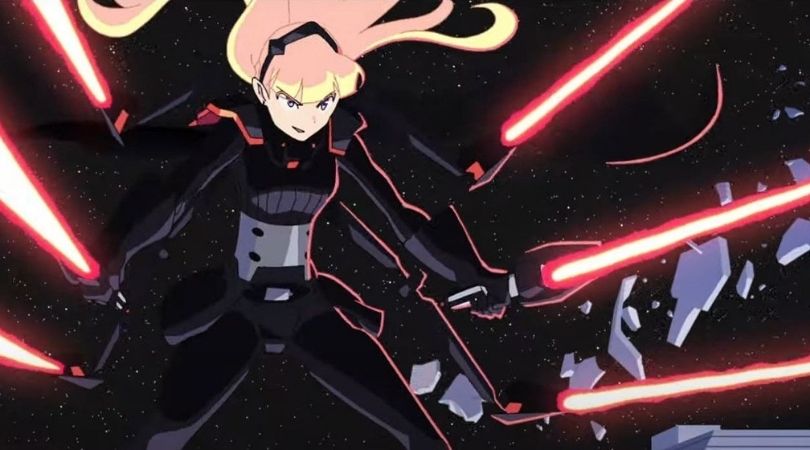 The third episode in Star Wars: Visions was produced by Trigger, Inc. and followed a pair of twins who were created by the Sith. However, the male twin doesn't want to be a Sith and tries to save his sister from this path as well, as he knows it will ultimately destroy her. He saw a vision of her and won't stop until she's saved. This episode packed a lot of story in a short period of time. While many of the other episodes in this anthology did this in a "less is more" way, a lot of exposition was used in "The Twins". I didn't like that aspect of it, but I understand that in order to tell this particular story, they needed to inform the audience of as much of the story as possible. 
The ending of "The Twins" is pretty open-ended and left me wanting an entire series following these twins and what happens next. Hopefully a companion manga or anime series is made for this plotline. Even a light novel or motion comic would be great so that we could learn more about these twins and where their story led after the events of this episode.
The Village Bride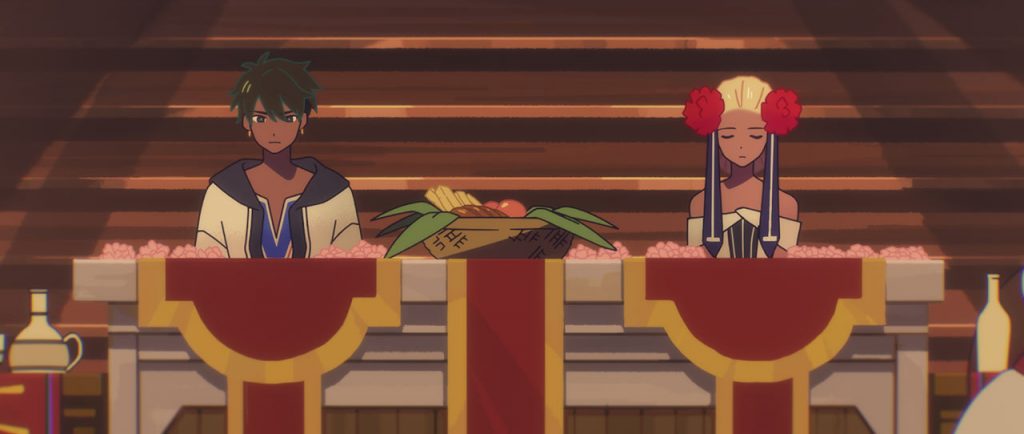 This was, by far, my favorite episode of Star Wars: Visions. It was so well done, and I wish I could watch an entire series about it. "The Village Bride" was produced by Kinema Citrus and followed the parallel stories of a bride and groom getting married on a scenic world, and a Jedi Master and padawan who are on the same planet, ready to take down the oppressors who are accepting the village's bride as a sacrificial captive.
This episode is one of the longer ones of the series, making it about the same length as a regular anime episode. However, there wasn't a ton of exposition like in "The Twins" and there were plenty of moments that didn't need any extra explanation. There was drama, conflict, epic lightsaber fights, and more. The ending also left me teary-eyed. I definitely wanted more after finishing the episode. It also had a phenomenal soundtrack and was reminiscent of Studio Ghibli.
The Ninth Jedi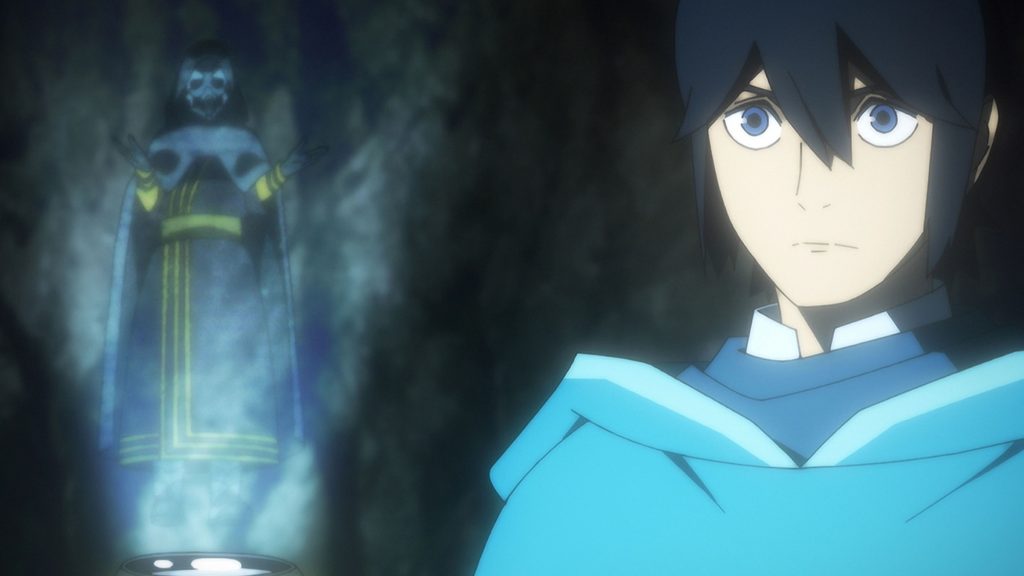 "The Ninth Jedi" was probably my second favorite of this anthology. It was produced by Production I.G and followed another parallel storyline, one of a young Jedi named Ethan and the other of a sabersmith's daughter named Lah Kara. Both stories tie together by the end. It was full of twists and turns and was also one of the longer episodes. This story was action-packed and emotionally driven and did a fantastic job at portraying another unique Star Wars story in a very anime way. 
TO-B1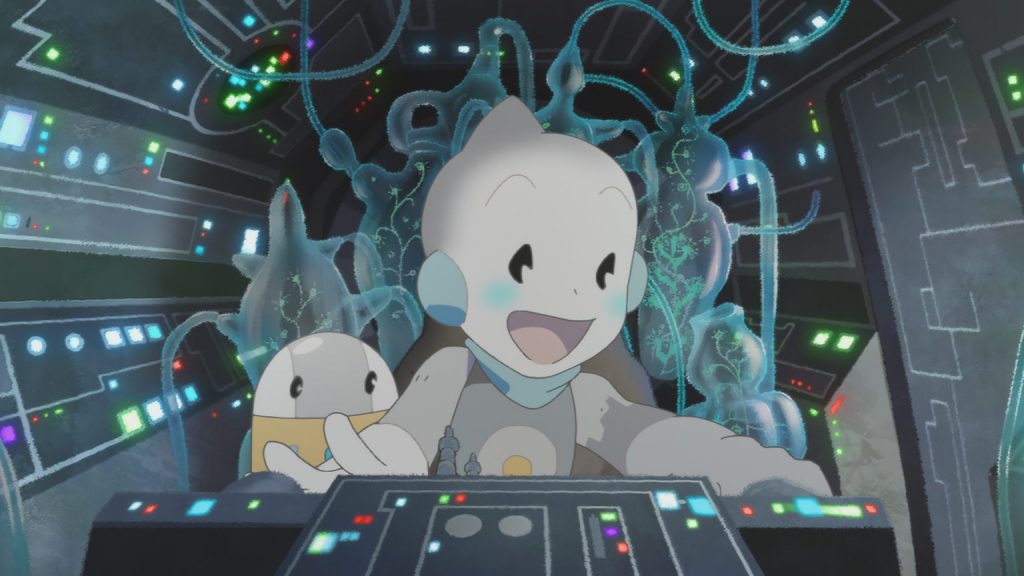 This short episode, produced by Science SARU, was adorable. It was basically Astro Boy meets Studio Ghibli and was both whimsical and emotional in such a short span of time (it was one of the shortest episodes of the anthology). It also featured some of the cutest droids I've ever seen (Star Wars: Visions in general really delivered on cute droids). TO-B1 is a Pinocchio-like droid who lives with an elderly Jedi who works in a laboratory. The elderly man has always told TO-B1 to stay put in this world because he is safe there and that outside of it, the galaxy is a dangerous place. Things take a big turn, though, and TO-B1 ends up needing to take up a mantle that he likely never knew he would have to take on.  
The Elder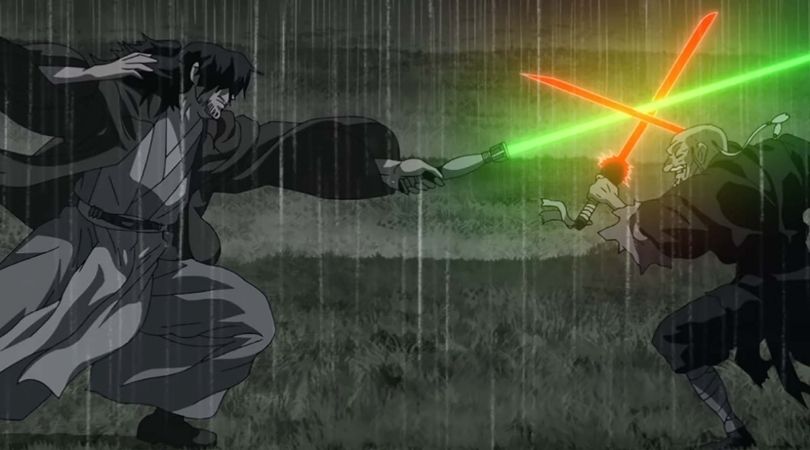 "The Elder" was produced by Trigger, Inc. and followed the story of a Jedi master and his padawan as they journeyed to the only habitable planet near them–a planet called Habo. Once there, they learned that a mysterious elder also recently landed on the planet. It only took one look for the Jedi Master to recognize that it was a Sith ship. After that, things escalate quickly as the two must fight an expert former Sith. 
The art in this episode reminded me of Avatar: The Last Airbender, and the story was one that I could see fitting into an anime slot on Funimation without issue. It had a very shonen feel and was compelling to watch. 
Lop and Ocho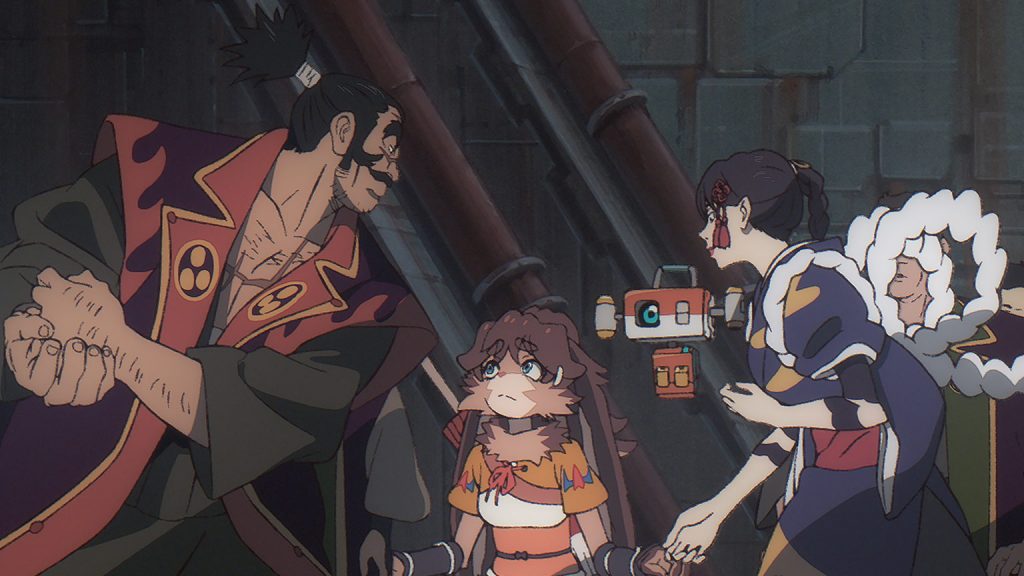 The eighth episode in this anthology, "Lop and Ocho", was produced by Geno Studio and followed the story of a small, unlikely family on a planet being overrun by the Empire. It was a sweet story that showed that family means more than who you are blood-related to and more about belonging and what is in your heart. It was very emotionally driven while also being action-packed like the others. I would also love to see this one made into a full anime series. 
Akakiri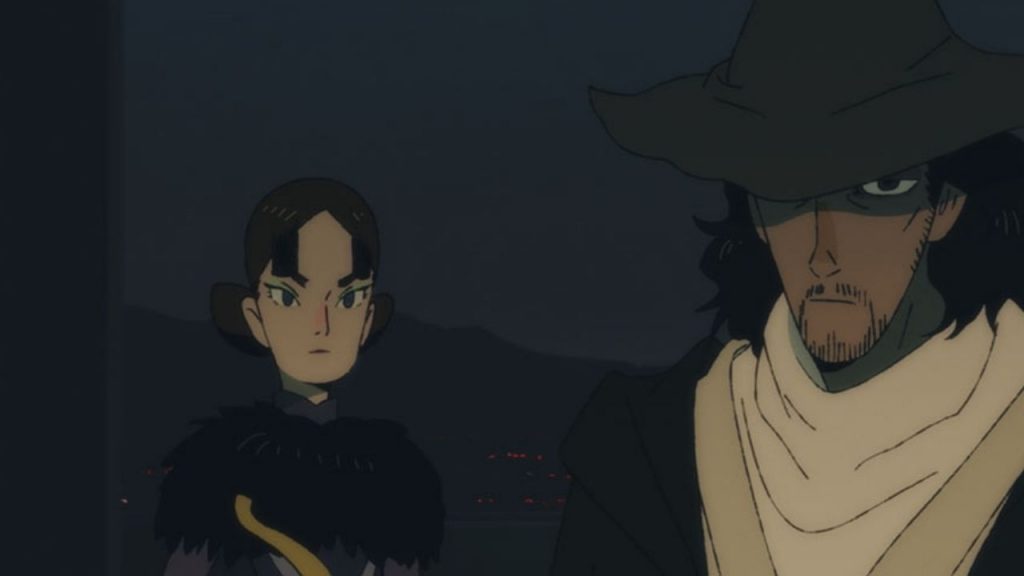 The final episode in Star Wars: Visions was a bittersweet tale of star-crossed lovers, produced by Science SARU. The forbidden romance is subtle, as the episode in and of itself isn't a romance by any means, but it is the main driving factor behind the narrative. We follow a Jedi Knight named Tsubaki, and the woman he loves, Misa, who is a princess trying to take her rightful place on the throne, where her evil aunt has seated herself instead. Fans of the original Star Wars series will see parallels between the story of Anakin and Padme in "Akakiri" while also enjoying the unique art style of the episode, which is very different than any of the others. I have actually never seen anime art like the one in this episode before. 
Overall, I enjoyed this anthology and hope that more anime Star Wars episodes and series are created in the future. Each writer and creator of these stand-alone episodes did a fantastic job. They were each given creative freedom to do whatever they wanted, and they executed each episode expertly. 
Viewers have the option of watching either a Japanese or English language version of the series. The voice acting for both is remarkable. 
View the English dub trailer for Star Wars: Visions below.
---
What was your favorite episode of Star Wars: Visions? Let us know in the comments below or on Twitter!