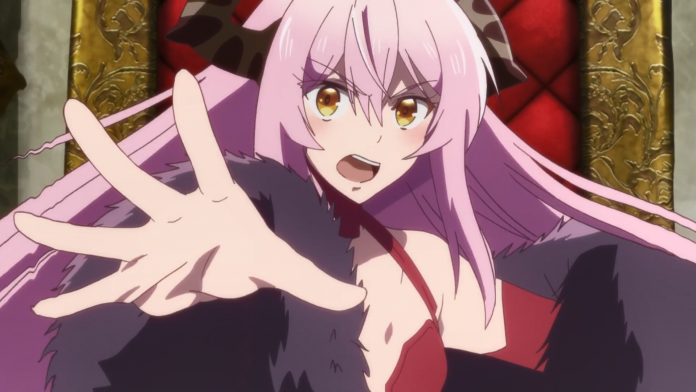 An announcement has come from the DVD distributor Sentai Filmworks regarding the rights to the television anime by Quantum and Hana Amano, I'm Quitting Heroing: Next Gig Is at the Demon Queen's Castle. The distributor made the announcement on Tuesday that the company has acquired the exclusive rights of the anime adaptation for the fantasy light novel series.
Sentai Filmworks is planning to release the anime series in a variety of territories, including North America, Australia, New Zealand, the United Kingdom, Ireland, South Africa, the Netherlands, Scandinavian countries, Nordic countries, Spain, Portugal, Central and South America, the Middle East, and North Africa. The I'm Quitting Heroing anime is set to stream on the streaming service HIDIVE.
The anime is set to premiere on AT-X, Tokyo MX, BS11, and MBS channels on April 5th, starting with AT-X at 10:30 p.m.
The cast includes the following:
Kensho Ono as Leo Demonheart
Kaede Hondo as Echidna
Shizuka Itou as Steiner
Hitomi Ohwada as Lily
Yumi Uchiyama as Mernes
Tetsu Inada as Edvard
Minori Suzuki as Dianette
Misato Matsuoka as Jerietta
Yuu Nobuta (who has worked on High School Fleet, Maesetsu! Opening Act, and The Faraway Paladin) joins the series as chief director, while Hisashi Ishii (from Rainy Cocoa: Side G and Kuma Kuma Kuma Bear) is assisting the directing. The series is being produced by the studio EMT Squared. Shigeru Murakoshi (who has worked on Zombie Land Saga, To the Abandoned Sacred Beasts, and The Gymnastics Samurai) is in charge of writing the series scripts, and lastly, Yuki Nakano (from A Destructive God Sits Next to Me and Kuma Kuma Kuma Bear) is designing the characters for the series.
The ending theme song for the anime is titled "Growing" and will be performed by singer Nao Tōyama.
The story centers on Leo, a hero who once saved the world from a demon army's invasion. However, he was feared and ostracized afterward and ended up with no job. Feeling that his skills would be better appreciated elsewhere, he joins the demon lord's army that he once fought. Now, in a new work environment, Leo strives to use his skills and revive the demon army that is on the brink of collapse.
The author, Kuontamu, published the story on the Kakuyomu story website back in 2017. Publishing giant Kadokawa is distributing the story in print with additional illustrations by Amano.
---
Are you excited about this new adaptation? Let us know in the comments below or on Twitter!