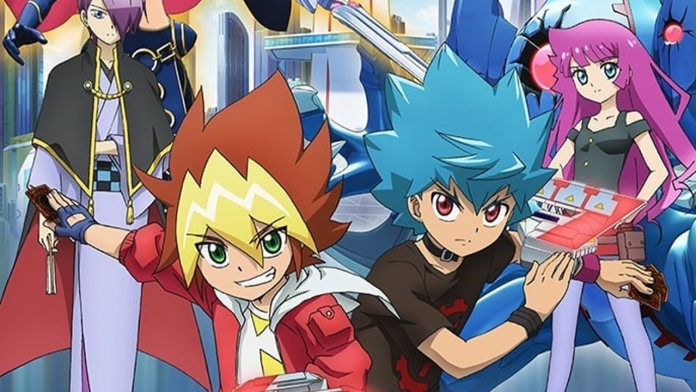 According to Konami, the Yu-Gi-Oh SEVENS anime will finally premiere in the United States. Disney XD will air the series on June 6th, then Hulu will make it available to stream on June 7th.
Kristen Gray, President of Konami Cross Media NY, made the announcement last Thursday. She added to the news by saying "Yu-Gi-Oh has a long history of success on Hulu and we are now happy to broaden our reach by also bringing the newest series, Yu-Gi-Oh SEVENS to the Disney XD audience. The sensibility of the Yu-Gu-Oh brand and its focus on suspense, mystery and adventure will engage viewers and deliver a robust kid and co-viewing audience for both Disney XD and Hulu."
Technically the announcement didn't confirm the show would have an English dub. But given that Disney XD will air the anime in the U.S., it's probably safe to assume it'll be dubbed.
Yu-Gi-Oh SEVENS centers around Yuga Ohdo, a fifth grader who creates a new card game format called Rush Duels. This catches the attention of the evil megacorp that controls the city, and sparks the start of a fun kid comedy adventure.
Before now, Yu-Gi-Oh SEVENS wasn't airing or streaming in the United States. Likewise, the physical cards related to the show's new format aren't localized yet. The rules of Rush Duels are much simpler and faster than traditional Yu-Gi-Oh, but also require different cards for the format. This new announcement also doesn't imply that Rush Duel cards are coming overseas.
---
Are you excited for the Yu-Gi-Oh SEVENS anime? Let us know in the comments or on our Twitter!