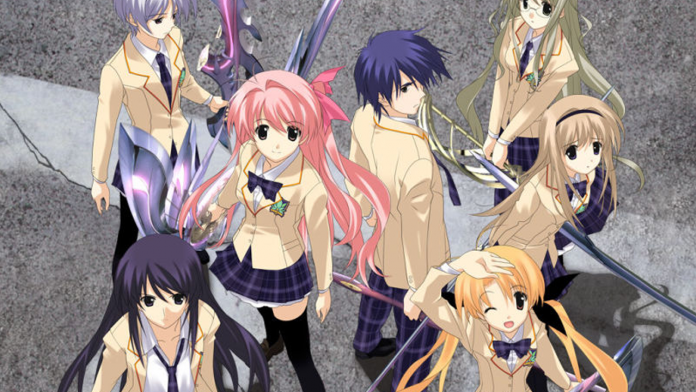 On August 17th, Steam appears to have banned the science fiction visual novel Chaos;Head Noah two months before its English release. Publicly available data suggests that Steam removed its store page, which means the title was rejected and potentially banned. The game's publisher, Spike Chunsoft, has not officially commented on the situation yet.
After fans made the discovery, the publisher then tweeted a reminder that Chaos;Head Noah will be available on the Nintendo Switch. However, this is referring to its physical double pack release with Chaos;Child, which will also has a limited edition steelbook release.
Steam is notorious in the visual novel community for banning titles with seemingly no valid reason. Many vocal fans of Chaos;Head hope that this situation brings a big change to how the platform approves games, especially because the game already has an ESRB rating.
A fan group called Committee of Zero responded to the news. They stated that their English translation patch of Chaos;Head Noah will come to PC in some way regardless of the game's official status on Steam.
Chaos;Head Noah and Chaos;Child are available to pre-order now for the Nintendo Switch. Both games will release worldwide in English on October 7, 2022.
About Chaos;Head Noah
Chaos;Head is the first entry to the Science Adventure series. Mages (formerly 5pb) and Nitroplus originally published the game in 2008 to the Japanese audience. Chaos;Head Noah is an enhanced release of the original game. The Science Adventure series also includes Steins;Gate, Robotics;Notes, Chaos;Child, Occultic;Nine, and Anonymous;Code.
Takumi Nishijo is a second-year high school student on the verge of becoming a shut-in. "I have no interest in 3D." He lives surrounded by his beautiful girl figures in his room. He lives in Shibuya, where there has been a series of bizarre serial murders known as "New Generation Madness" (aka NewGen). The culprit has yet to be caught and has been causing unrest on the internet and television. One day, a gruesome image that seemed to predict the next NewGen killing was sent by a mysterious figure called "Shogun." The next day, on his way home from school, Takumi encounters a horrific crime scene, exactly as predicted. Before the corpse is a blood-soaked girl – Rimi Sakihata.

Spike Chunsoft synopsis of Chaos;Head Noah