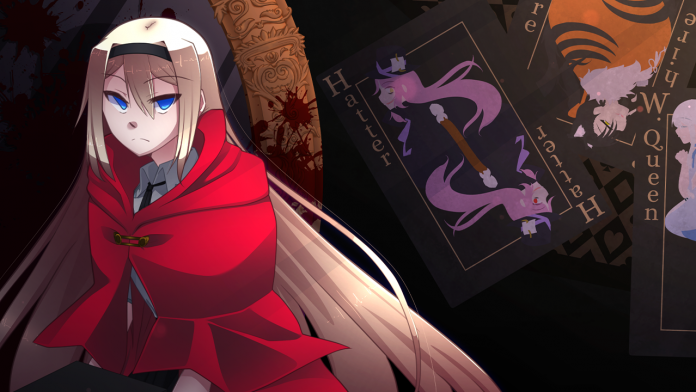 On August 15th, game publisher Bellhouse released their third title, Who is the Red Queen? onto Steam. The game is a horror fantasy lesbian visual novel developed by 4noki & Co that follows Alice falling into a strange and familiar Wonderland in search for the Red Queen's missing pieces.
Who is the Red Queen? Description & Features
Alice, Alice, the Red Queen is missing. The queen has been dismembered and Alice must find all her pieces. Who is the Red Queen?

Alice falls down the rabbit hole into a Wonderland not quite right. Meeting an eclectic collection of people, animals, and some things in between, she sets out on an adventure in this odd new place to find the missing Red Queen. Or, more specifically, to find the pieces of the dismembered queen whose body has been strewn across the land.
Who is the Red Queen? features over 35,000 words, 3 major endings with plenty of dead ends, 6 CGs with simple animations, and a Spanish translation. The game also includes a CG gallery, a music room, and an achieved endings screen.
This release is an updated version of a previously submitted game jam build. It now contains new art, music, and an updated script, along with an official Steam release.
Who is the Red Queen? is available for free now on Steam.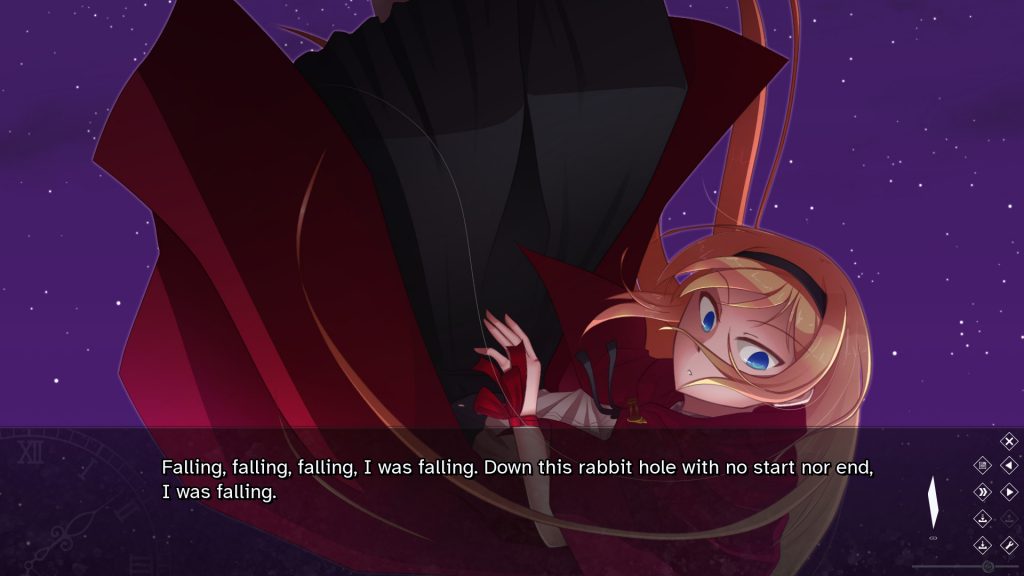 Game Development Team
Director: shino (4noki)
Writer: shino (4noki)
Artists: YuukiPudding; Pumpkin-Spike; papaya
GUI designer: papaya
Programmer: Justinn
Musician: Lyraden
Trailer editor: Geist
Social media & PR manager: Arimia
4noki & Co is a group of indie visual novel developers led by a yuri-loving bird.
Brought together during the third annual Spooktober Visual Novel Jam by their
passion for Alice in Wonderland and gay, they hope to deliver to you an unforgettable
experience of fantasy, horror, and of course lesbians.
Bellhouse is the publishing wing of Studio Elan, a visual novel development group that focuses on lesbian-themed games.