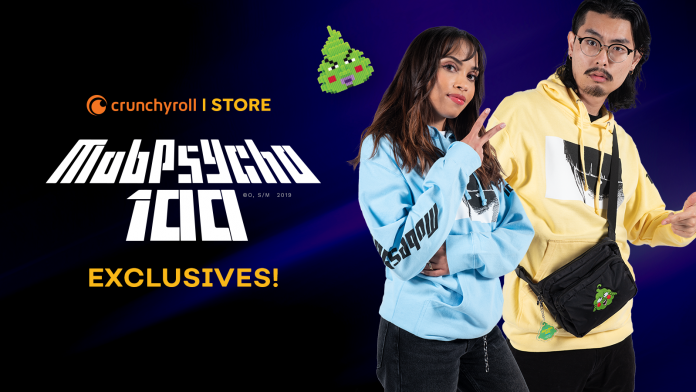 Crunchyroll Loves has just launched an exclusive Mob Psycho 100 collection of hoodies and more. The collection includes two hoodies, one fanny pack, one Dimple pix-brix set as well as an acrylic Dimple keychain.
The colors for the new clothing line were decided by the community. Crunchyroll's head of commerce, Kristin Parcell, spoke to fans directly on the ground at many events. The most requested color set was pastel yellow and blue. This newest line is a direct response to fan requests and an evolution of the brand's first Mob Psycho 100 collab.
Crunchyroll Loves is the in-house streetwear label from the world's most popular anime brand. The streetware label has also released collections based of anime and manga such as Junji Ito, DARLING in the FRANXX and Re:ZERO.
This new Mod Psycho 100 collection along with all the other collections are available exclusively on the Crunchyroll Store. Capsule collections are limited and will not be restocked once items are sold out.
Fans of Mob Psycho 100 can stream the series on Crunchyroll now or can pre-register for Mob Psycho 100: Psychic Battle, an upcoming mobile game launching before the end of the year from Crunchyroll Games.
Are you getting this limited time Mob Psycho merch? Let us know in the comments!