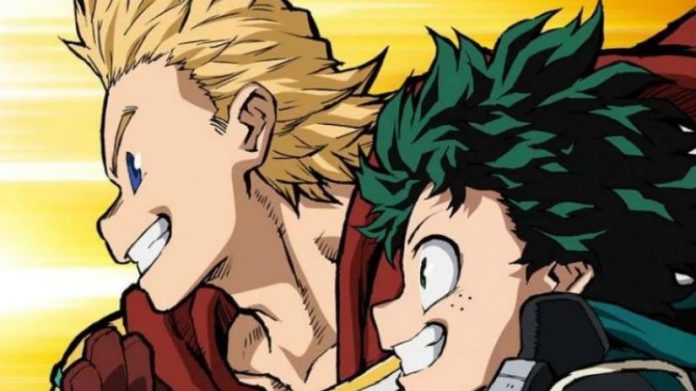 With COVID-19 lock-downs still underway, people have a bit more time at home on their hands than usual. So how about checking out some feel-good anime!
Sit back and relax with these nice feel-good anime
There's plenty of time to revisit an anime or check out one you've been meaning to. But sometimes that "To Watch" list can be a bit intimidating. So I've pulled together some feel-good anime suggestions for you.
Whether it's the stories, characters, visuals, or animation, these anime are guaranteed to make your social distancing a touch nicer.
1. My Hero Academia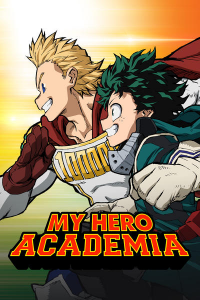 My Hero Academia is arguably one of the most popular anime of the past 5 years. But that's not the reason it's listed here.
If you're looking for an anime that's chock full of all the good feelings: excitement, friendship, achievement, that sweet, sweet character growth we all love to see, and more? Then My Hero Academia has you completely covered.
Following main character Izuku Midoriya and his classmates, MHA explores a world of heroes, villains, superpowers, and some general high school shenanigans.
It's a high energy anime that's sure to leave you laughing at parts. You'll really root for the characters as they deal with exams, hero training, and the quickly changing world around them.
2. Monthly Girls' Nozaki-kun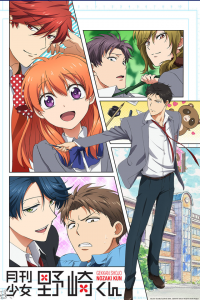 Looking for a break from shonen? Monthly Girls' Nozaki-kun might be the fit for you. It's a rom com slice of life that follows Chiyo Sakura and Umetarou Nozaki, two high schoolers who are both artists. Though Nozaki is actually a manga artist creating shojo manga under a pen name.
To give you a short idea of what to expect, the first episode opens with Chiyo confessing her crush to Nozaki. He's quite oblivious and ultimately asks Chiyo to be an assistant in his manga creation.
The series is short, sitting at 12 episodes, and follows the escapades of Chiyo, Nozaki, and their friends as they work on writing and drawing Nozaki's manga.
In typical rom com style, there are funny moments to be had with a fun ensemble cast that make up the main characters friend group. If you're looking for a series that's light hearted and will leave you feeling happy, Monthly Girls' Nozaki-kun is perfect!
3. Free!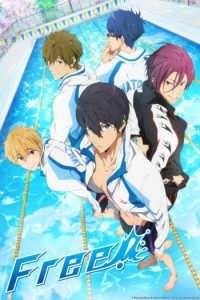 At least one sports anime had to make the list here and since it's the beginning of summer, why not dive into Free! Iwatobi Swim Club!
The first anime series, which premiered in 2013, follows several high school swimmers in the town of Iwatobi, Japan. An intense rivalry arises between two of the main characters, Haruka Nanase and Rin Matsuoka, after Rin returns from living abroad.
The anime follows daily high school life, training, and preparation for each new swimming competition. Even if you're not a huge fan of real life sports, Free is worth a watch if you haven't seen it yet!
There's plenty of funny moments, like Rin and Haruka ready for a midnight swim at a moment's notice because they never took their swimsuits off.
4. Flying Witch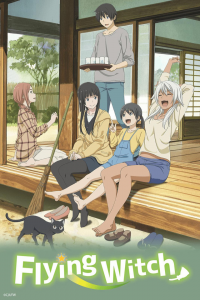 Mixing magic with slice of life will give you Flying Witch. Released in 2016, this 12-episode anime follows Makoto, a young witch, who moves in with family members as part of her training to be a witch.
The series follows her daily life as she trains and spends time with her family. You'll find your expected festival episode and a whole episode devoted to cooking for a class.
Slice of life anime are generally a great way to relax a bit. And with how stressful the world can be at the moment, Flying Witch can definitely be a nice break from that.
With a short season, it's not a long watch. You could easily get through it in about a day. So if you like seamlessly accepted magic in a modern setting, this anime might be perfect for you.
Enjoy these feel-good anime
With all these anime before you, hopefully picking out your next series is a little easier. Whether you're looking for something action oriented or relaxing for your quarantine viewing, there's something there for everyone.
All the shows listed can be found on streaming platforms like Crunchyroll, Funimation, Hulu, and Netflix.
Let us know what you're watching in the comments or on Twitter!