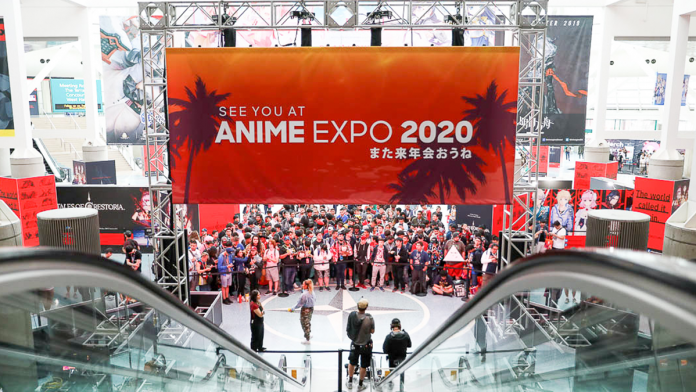 On Wednesday, March 3rd, the CEO of The Society for the Promotion of Japanese Animation (SPJA), Ray Chiang, announced that the 2021 Anime Expo convention has been canceled. The in-person event was not feasible to organize due to the ongoing COVID-19 pandemic and has been reworked. The event, which coincided with the 30th anniversary of the expo, was due to take place at the Los Angeles Convention Center on July 2nd to July 5th.
The in-person Anime Expo event has now been modified and made into a virtual event by the expo's organizers. The new online event is set to take place the weekend of July 4th. Ticket holders who have rolled their tickets to this year's event will have priority access registration to the next in-person event.
This isn't the first convention to be canceled or reworked because of COVID-19 restrictions. Anime Boston 2021 was canceled last month, and last year the Crunchyroll Expo was reworked to be a virtual con experience instead of its usual in-person event.
The first hints of the event being canceled came from the Los Angeles Convention and Tourism Development Board of Commissioners, who had posted information about a special board meeting for March 3rd. The plan for the meeting stated that Anime Expo 2021 was "signing their license agreement through to 2030" and were "doing a virtual event over 4th of July." However, no confirmation of the event being canceled or if there would be an online or in-person event was planned.
The previous Anime Expo that was planned for July 2020 was also canceled due to COVID-19, with the organizers instead opting to host a "Anime Expo Lite" virtual event July 3rd and 4th. While the event was diminished, the organizers still managed to put on an event that garnered 500,000 views from over 70 countries. It consisted of 50 hours of content for ticket holders, including panels, interviews, and announcements by various big names in the industry.
This year, fans were hoping that, with the rollout of the vaccine, the event would manage being in-person. Unfortunately, that wasn't the case. Anime Expo fans will have to wait another year to go from virtual to in-person once again.
---
What do you think about the switch to an online Anime Expo? Let us know in the comments below or on Twitter!