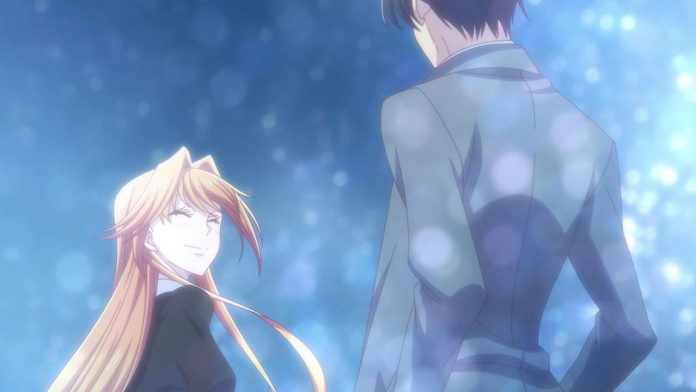 An official announcement from the website for popular shojo anime Fruits Basket has revealed that a new spin-off anime will be released in 2022. The new anime will be titled Kyoko and Katsuya's Story (Kyoko to Katsuya no Monogatari) and will follow the story of protagonist Tohru Honda's parents. Fruits Basket fans all over the world have been eagerly anticipating the unfolding of Tohru's parents' story onscreen for the last three seasons. However, the series wraps up with its final episode this week, and fans wondered whether or not Katsuya and Kyoko's full story would make the cut into the series.
However, hope bloomed with the announcement that popular voice actors Yoshimasa Hosoya (Japanese version) and J. Michael Tatum (English dub) would be portraying Katsuya in Fruits Basket: The Final. This is when speculation about Kyoko and Katsuya's story being in the final episode began. Since it was announced that Katsuya was cast at the last minute, it did look promising that Kyoko and Katsuya's story would be told in the series.
Hosoya and Tatum portrayed Katsuya briefly at the end of last week's episode, but it didn't make sense to fans that the actors behind Katsuya would have been cast for such a short cameo, as both are well known in the anime community. It also didn't make sense that the only explanation was that the Hondas' story would be told in the final episode of the series.
Now it all makes sense. There won't be an episode in Fruits Basket: The Final dedicated to Kyoko and Katsuya's story, but an entire new spin-off anime will be.
The news came from a commemorative video that the Fruits Basket cast released today, on June 28th. The video also features art from the series' creator, Natsuki Takaya. In addition to the news of the new spin-off anime, which will release next year, a new Fruits Basket stage play was also announced. The stage play will also be released next year, in 2022.
With the beloved anime wrapping up this week, the news of a spin-off and stage play was more than welcome. Now fans all over the world can rest assured that they will see the background to Tohru's family portrayed onscreen and that the anime doesn't have to end after the final episode airs this week.
---
Are you looking forward to this new Fruits Basket anime spin-off? Let us know in the comments below or on Twitter!