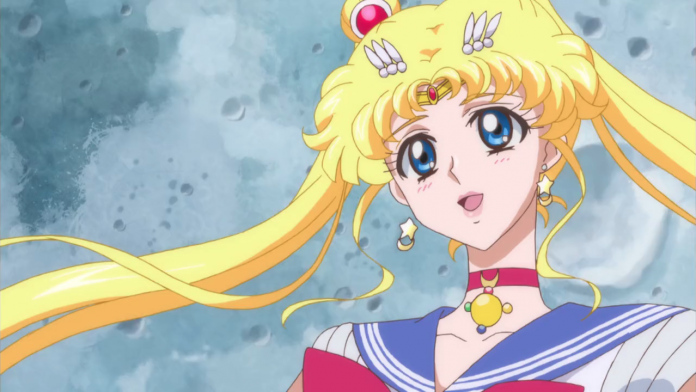 Listings have appeared on Netflix confirming that the streaming site will be launching the anime Sailor Moon Crystal. The series will be available worldwide from July 1st onwards. Netflix has also listed that every season of the anime series will premiere on the same day.
The latest release from the wide-spanning Sailor Moon franchise to hit Netflix was the two-part film titled Pretty Guardians Sailor Moon Eternal The Movie also known as, Bishōjo Senshi Sailor Moon Eternal. The film was released on Netflix earlier this month on June 3, 2021.
The two-part film is set chronologically as the fourth season of Sailor Moon Crystal. In each installment of the film, the plot revolves around and adapts the "Dead Moon" arc of Takeuchi's original manga release. 
The Sailor Moon Crystal series had a staff reboot post-season three and onwards. The new staff got to have a fresh go at the "Death Busters" arc, also known colloquially as the "Infinity" arc. The third season, with its new staff, premiered internationally in April 2016 on streaming platforms such as Crunchyroll, Niconico, and Hulu. These streaming services also offered the previous two seasons of the anime for worldwide overseas streaming as they debuted to Japanese audiences as part of a simulcast structure.
Sailor Moon Crystal, known in Japan as Pretty Guardian Sailor Moon Crystal, is a 2014 reboot of the original net animation adaptation of Naoko Takeuchi's manga series. The series was commissioned to commemorate the original series' 20th anniversary.
Crystal was produced by Toei Animation and was directed by Munehisa Sakai for the first and second seasons, with Chiaki Kon picking up season 3. The series was streamed online through Niconico from July 5, 2014 to July 18, 2015. Instead of remaking the original 1990s series shot for shot, Toei produced Crystal as a reboot to make a more faithful adaptation of the original manga by cutting filler content.
---
Are you looking forward to Sailor Moon Crystal hitting Netflix? Let us know in the comments below or on Twitter!