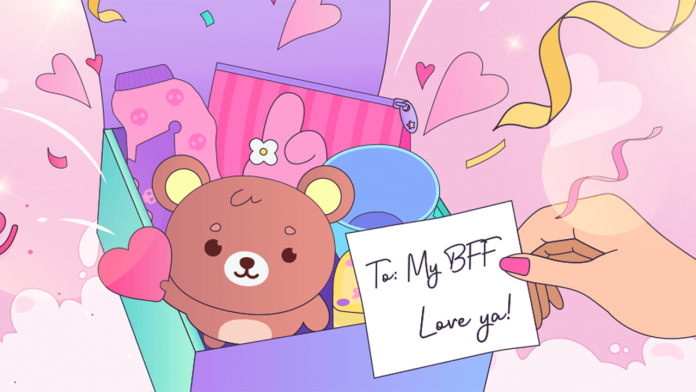 We always love checking out subscription boxes of all kinds. Fortunately, there are all sorts of Japanese culture and anime-related subscription boxes out there. One such box that we were able to receive for review was the YumeTwins subscription box.
YumeTwins is a subscription box that features kawaii goods from Japan, including plushies, lotions, and even little items of décor.
One of my favorite months is a little random: February. Although my favorite time of the year is Halloween, there's something I just love about February. And that's Valentine's Day.
So, the folks over at YumeTwins were kind enough to send me the February 2021 YumeTwins subscription box for me to review. The following is my unbiased view of the products:
February 2021 YumeTwins Box Review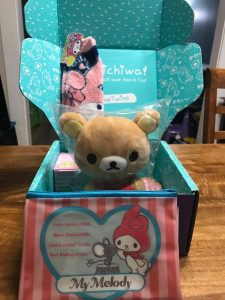 I loved this box! It was perfect for a Valentine's Day theme, and I enjoyed celebrating one of my favorite holidays while unpacking this box.
The first item I want to talk about is the Rilakkuma plush. It was my favorite part of the box. It's really soft and well made and even features a small heart with a pocket for a gift inside. If you'd like to purchase this past box on the site, know that you can fit a small trinket in this plush heart held by Rilakkuma. If there's someone in your life who loves Rilakkuma, think about getting them this plush with a special surprise inside!
The next item on the list is this My Melody Sanrio Pouch. This item was a very practical, yet cute, item in the box. It is sleek and really big, so you can store anything from pencils to makeup to your own personal stash of candy inside! When you subscribe, you can get one of three Sanrio XL pouches. I got this My Melody one with a cute Red Riding Hood caption on the front.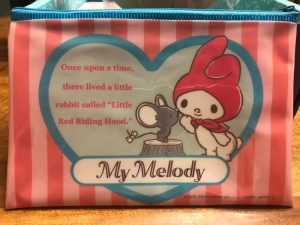 On that same My Melody note, I also received this ultra-soft pair of My Melody socks in February's Valentine's-themed crate. They seriously feel like you're putting on a plush pair of silky soft blankets on your feet and are cute to boot! There are multiple options that may come stocked in your box, all of which are made from the same cozy fabric.
The YumeTwins site describes them perfectly:
"Show your feet some love with these extra soft socks from Sanrio! The fluffy material keeps toes nice and warm, while the stretchy elasticity ensures all-day breathability."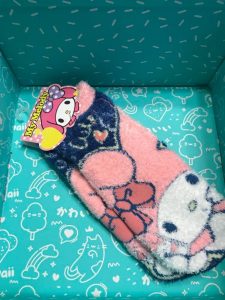 The last items on our list come as a pair: the Sumikko Gurashi tea cup w/ tea towel. I know I'm not alone in my love for Sumikko Gurashi! The adorable little misfits are as lovable as they are perfect for decorating any item in the house. Whether it's a toothbrush, pencil case, or this adorable tea cup/towel set, they make an adorable addition to any ordinary thing. And that's kind of what they're all about.
The tea cup itself is pretty small, which adds to the cuteness and level of authentic tiny-tea experience. The tea towel is a great addition, too. Both came wrapped up together in February's YumeTwins box and are ideal for any tea party or lounge around the house.
There were so many kawaii gifts in this box, and my kids and I have been enjoying them. If you liked the items in this box and wanted to take a gander at which you can purchase individually, you can go onto the YumeTwins website here. Be aware that some might not be available, but many of the items are. You can also choose to subscribe to the coming subscription box, whatever that might be at the time of your perusal.
Next month, the YumeTwins subscription box will be Halloween-themed! Halloween Japanese subscription boxes have always been my favorite–you can get such cute and spooky things all packed together as a fun surprise. So, if you're interested in buying your own YumeTwins box, check out their site here. If you want the Halloween-themed crate, you need to sign up by the end of September, as September 30th is the cut-off for getting the Halloween crate.
Here is a sneak peek of October's YumeTwins subscription box:
---
What was your favorite item in the Valentine's Day subscription box? What are you looking forward to in the Halloween-themed box? Let us know in the comments below or on Twitter!